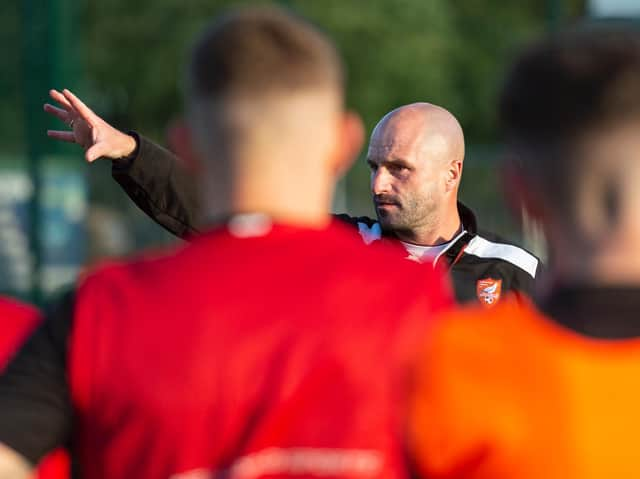 Scarborough manager Darren Kelly
"I've seen a few comments saying that we're going to struggle this season and it's quite hard to read them," said Kelly.
"Patience is key, like I said we're far from the finished article and the squad may not be completed until a week before the season gets under way.
"When I came to the club I was keen to promote unity among everyone involved, both on and off the field, with everyone pulling in the same direction."