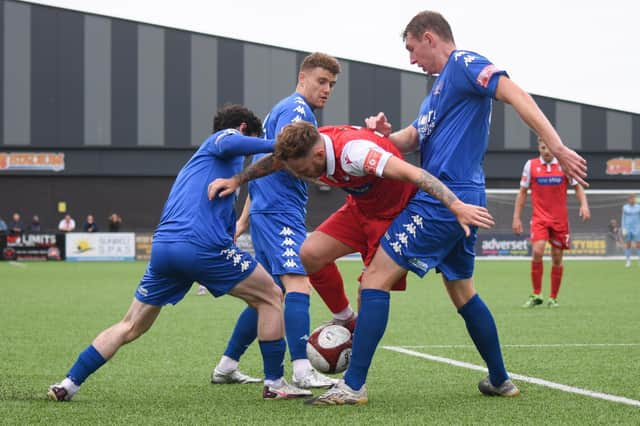 Nathan Cartman has joined Yorkshire Amateur
Speaking on the Yorkshire Amateur Twitter account, the striker said: "Speaking to the gaffers it was an offer I couldn't turn down at this point in my career and in my life.
"The chance to get involved in the off-field stuff is massively appealing for moving forward as that's what I want to be involved in.
"Circumstances change as you get older and this opportunity has come along at the perfect time for me.
"I've got to know Ogi (joint-boss Craig Ogilvie) quite well over the last few years and I've got a lot of respect for him and trust so when he asked me to come along and meet Neil and the chairman to explain it all.
"It's a really exciting plan they have in place not just for this season but for moving forward too and it fits for me and what I want to do in football when I stop playing so to be able to combine both things at a very good level still is fantastic."