New date for Undr The Cosh live show at Scarborough Spa
The popular Football Podcast Undr The Cosh have announced a new date for their visit to Scarborough Spa.
Thursday, 1st April 2021, 12:35 pm
Updated
Thursday, 1st April 2021, 12:58 pm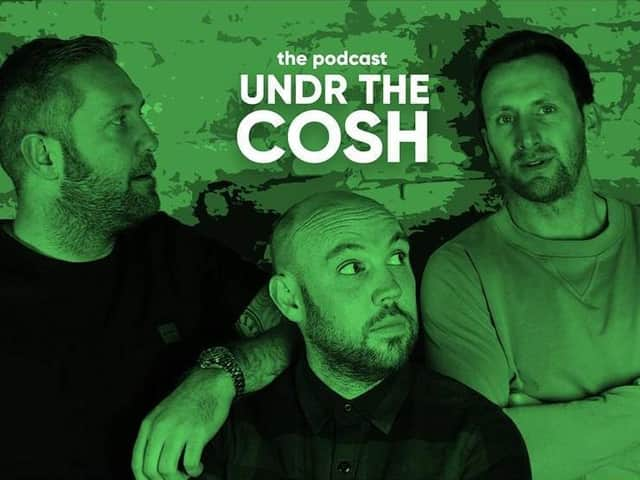 NEW DATE: For the Under The Cosh Podcast Live Show at Scarborough Spa
Their UK Tour will now call into The Spa's Theatre on Saturday October 30 2021.
Hosted by former Preston North End strikers Jon 'The Beast' Parkin and Chris Brown plus Chris 'The Other One' Brown, the podcast has become of the UK's most popular podcasts.
Each week the lads are joined by a different character from the world of football, from non-league players to seasoned internationals and Champions League winners.
Uncovering the good, the bad and the downright ugly parts of their careers and football, in general, the lads' no-nonsense, interviewing approach has struck a real chord with supporters, bringing with it a new no holds barred insight into the game heard nowhere else.
The special guest for the Scarborough show will be announced in due course.