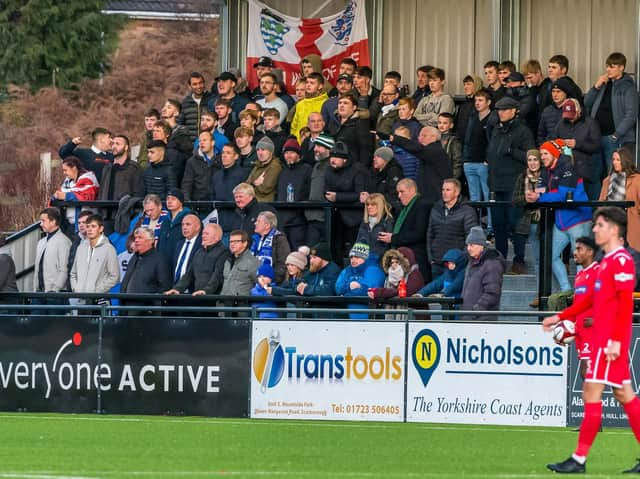 Whitby Town's fans during their game at Scarborough Athletic
A Whitby Town statement read: "Further to the recent alleged incident at the Scarborough Athletic match on Saturday 30th November 2019 the FA have considered the matter and will not be taking any formal disciplinary action against the club.
"They have advised us however that any further reports of spectator misconduct may result in sanctions against the club.
"Whilst we welcome the FA's findings and agree with them wholeheartedly following our own internal investigation, we as a football club condemn any racist or discriminatory language and actions.
"We would also state that we would ask all supporters to check the Supporters's Code of Conduct and work with us to maintain our family-friendly club traditions and work with the board to make watching our great football club a pleasure for everyone."