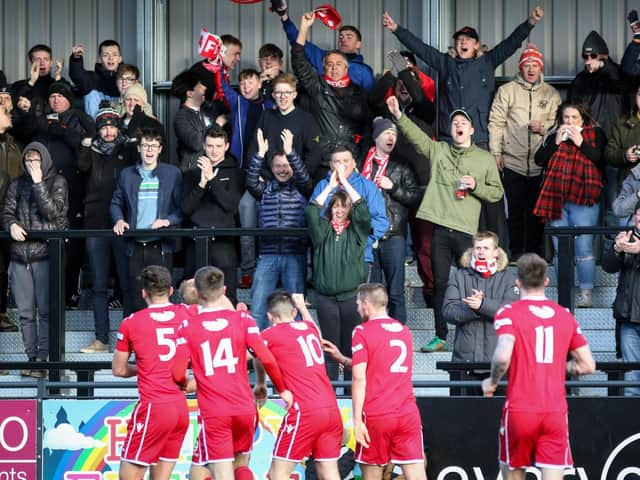 Boro chairman Trevor Bull confirmed the club would not be able to play league games behind closed doors
Boro were forced to play their FA Cup first qualifying round clash against Ashton United behind closed doors on Tuesday night, but Bull was clear that the club can't play any league games without their supporters in the ground.
"We're very firmly in the camp that we can't play any league games behind closed doors, we simply can't afford it," said Bull.
"We have reversed our next two league fixtures to away games, simply as we need those 21 home league games to balance the books.
"We haven't got a home league game until October 17, so we're hoping by then things will be a lot clearer, but given the prime minister's announcements on Tuesday that fans may not be allowed back into stadiums for six months, it's incredibly worrying.
"We're just waiting to hear how that impacts our level as that announcement takes care of elite sport down to National League North, and our league sits between that and grassroots sport so often gets forgotten about."
Bull believes the club should be OK regardless of what decision is made, but urged a rapid response so plans can be put in place.
"It's only going to get worse," added Bull.
"There's a lot of clubs ceasing to trade already and others deciding not to play the season too.
"We're not too bad, as long as the decisions are made relatively quickly we can adapt and we'll be OK.
"But it's very clear that we need quick decision-making from the powers that be."
The Boro chairman insists the club can't play games if crowds are reduced below the 600-mark.
"We are forever hopeful, we have spent months preparing for the season and then this happens in the first week," Bull added.
"In our financial position the best thing that could happen is probably call the season to a halt rather than playing with further reduced capacity or behind closed doors."