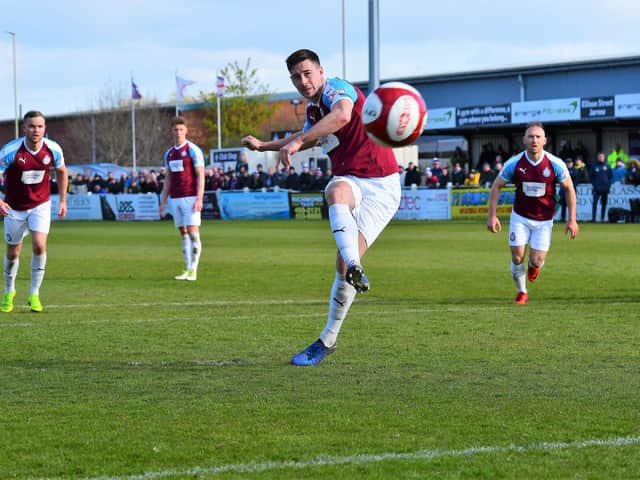 FULL-TIME: South Shields are moving into a full-time model
Shields, who have been operating in a hybrid model, have taken the bold decision to operate on a full -time basis from next season, and Boro boss Kelly admits he has aims of a similar move at the Flamingo Land Stadium in the future.
"Fair play to South Shields they're a good club, with good managers and their supporters are similar to ours, they're fantastic," said Boro manager Kelly.
"I don't tend to worry about what other clubs are doing at our level or anywhere to be perfectly honest, I'm 100% focussed on Scarborough Athletic and how we can improve the squad and our club on the whole going forward.
"It's certainly a model I would love to see us go towards in the coming years, provided we can win promotion and be successful.
"There will be challenges down the road and clearly at the moment Shields have the financial backing to be able to go down this route - where we are a fan-owned, community club.
"I don't see why we can't push on as a club both on and off the field and who knows where we can go, that a full-time model is something I would absolutely love to happen at Scarborough eventually."
Kelly admits Shields' full- time status will give them an edge next season.
"They'll certainly have the edge in terms of fitness levels and possibly tactically, being able to work with their players so much more," added Kelly.
"I wish them the best, just not when they play us."