Scarborough Athletic boss Darren Kelly pencils in provisional date for pre-season return
Scarborough Athletic manager Darren Kelly is putting plans in place for the 2020/21 season - whenever it will be allowed to get underway.
Wednesday, 29th April 2020, 2:40 pm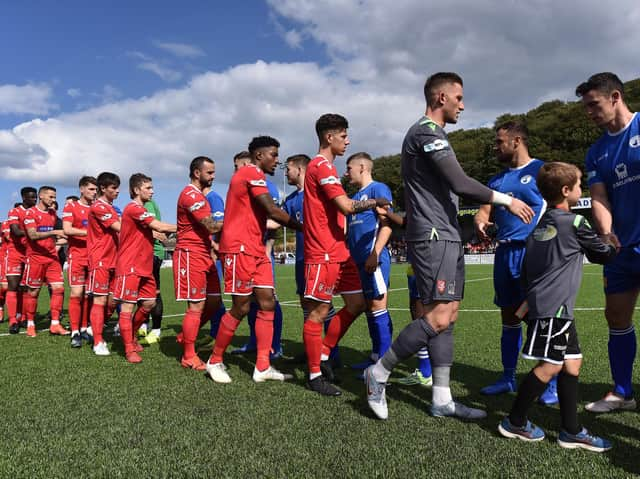 Boro boss Darren Kelly is eyeing up a return to training at the end of June
Kelly has pencilled in Tuesday June 23 as a potential date to return to pre-season training, which he admits could change given government guidelines at that time.
"I have spoken to a lot of managers who aren't doing anything at the moment and have no plans to do so either," said Kelly.
"I am the total opposite and I have been very busy getting things lined up so that once we have a date and a budget confirmed, we're ready to get back at it straight away.
"We're looking at June 23 as a possible date to get back in training, but that could obviously change."
Kelly has also used the lockdown as an opportunity for personal development, and is even learning a new language.
"I have found it refreshing to be able to read more books, finish my masters course, get involved on some webinars and I am also learning a new language," added the Boro boss.
"If I can gain some small improvements here and there then it will be worth the time and effort."