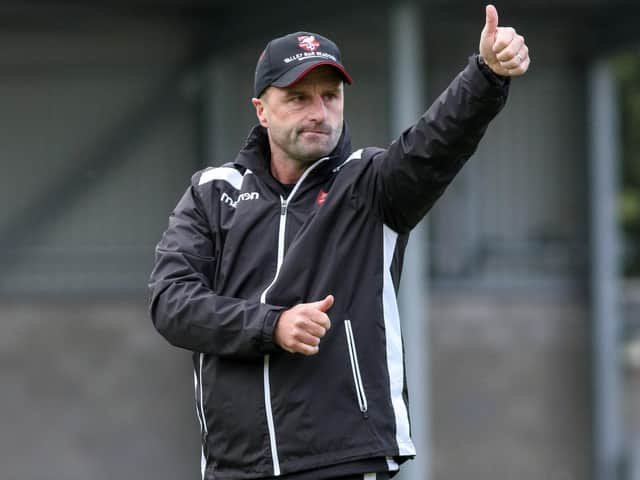 Darren Kelly
Following the FA Council's ratifying of the curtailment of the 2020/21 season, Kelly admits he has moved quickly to speak to a host of potential new additions to his squad - while he's also set to hold discussions with his current squad regards their future at the Flamingo Land Stadium in the coming week or two.
The Boro manager is eyeing up to six new additions to his squad - with midfielder Neal Bishop announcing his decision not to return to the Flamingo Land Stadium next season.
"I'm working hard behind the scenes, speaking to potential new signings and I'm due to hold discussions with current players in the coming week or two as well," said Kelly.
"I'll be looking to bring in five or six new signings to the club.
"I feel we need them, especially in key positions such as a goalkeeper - it is crucial that we get it right and I believe recruitment is an area I get right more often that not.
"I'm very, very confident that if I can get my key targets in and we can avoid long-term injury problems, unlike last season, that we will up there challenging.
"That's not me saying we'll guarantee promotion as it is a tough league, but we'll certainly be pushing at the right end of the table and playing attractive, attacking football that makes the fans want to come and watch the team at the Flamingo Land Stadium."