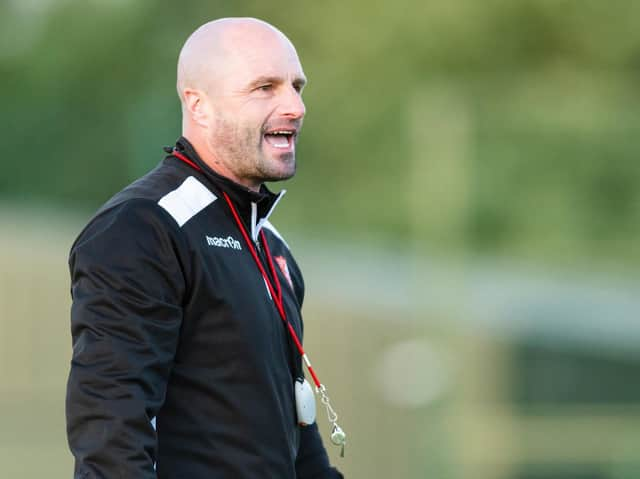 Boro boss Darren Kelly. Picture by Will Palmer
Kelly confirmed an offer had come in to take over as first team coach with an unnamed League One outfit, but his desire to fulfil his role at the Flamingo Land Stadium led him to turning it down.
"I had an offer from a League One club to go in as their first team coach, which of course was incredibly flattering," said the Boro boss.
"This club in particular have come in for me before and it's nice to get interest, but I am really enjoying the challenge and role with Scarborough Athletic and I'm excited for the season ahead.
"We're building something very exciting at the club, I have a great rapport with the fans and I want that to continue."
"It was great to be back out on the training pitch with the players, who I have to say I was very impressed with," added Kelly.
"It was a gruelling session and they will only get tougher going forward too. But I was really happy with the players.