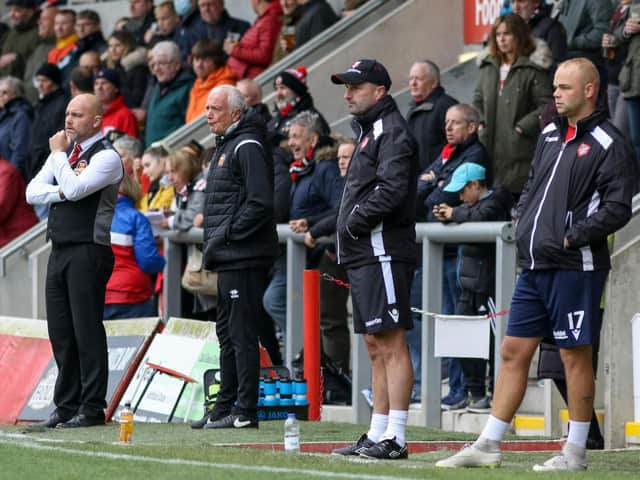 EYEING BOXING DAY RETURN: Boro boss Darren Kelly
Kelly has mentioned on numerous occasions that he would prefer his players to be put through their paces in a number of training sessions before returning to competitive action.
Northern Premier League clubs were given the chance to return to action this Saturday December 19 should they wish to, but Boro look likely to wait until their Boxing Day clash at Morpeth before making their big return.
"I've said all along that we need to get the players somewhere near to match fitness before returning to matches," said Kelly.
"We're planning to get the players back into training this week and looking into the possibility of a behind closed doors friendly too to try and get some match sharpness into them before hopefully getting back to league games on Boxing Day at Morpeth.
"I know the effects returning to matches too quickly would more than likely have on the players and we would have several injury problems as a result."
On the subject of injury worries, Kelly is taking posititves from the lack of match action in that his squad are in much better shape than prior to the November lockdown and suspension of action.
"We had a lot of injury problems prior to the suspension of matches," added Kelly.
"Michael Coulson had a painful Achilles problem, Josh Barrett had torn his thigh, Will Thornton was playing through possible ankle ligament damage and Ashley Jackson also had a thigh issue.
"Getting these guys rested and raring to go will be a big boost for us."