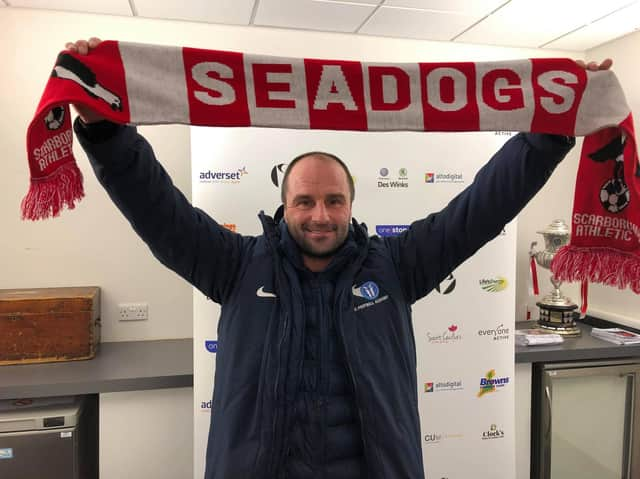 Boro boss Darren Kelly
Kelly is keen to start pre-season training this Saturday as he looks to get preparations under way for the new campaign.
The Boro boss also revealed he'd like his side to ideally play nine games before NPL action re-starts, which would include their North Riding Senior Cup semi-final and potential final should they beat Marske United.
"I'm delighted that we have a date to work towards and I'm looking forward to getting out on the training pitch with the players and getting to work," said the Boro boss.
Kelly also confirmed he has a number of friendlies lined up, including games against Bridlington Town, Brighouse and Farsley, with more to be confirmed - with the aim of rounding off pre-season with a couple of high-profile games.
"I have been working hard to arrange friendlies for a while now and these will just need to be confirmed," added the Boro manager.
"We'll aim to play eight or nine games, depending on how we get on at Marske in the cup semi-final."
Kelly has appealed for fans to stick together and place their trust in him and the club after an angry reaction from some supporters on social media after the departures of Tommy Taylor, James Walshaw and Chris Dawson last week.
The Boro boss added: "It wasn't nice to see some of the comments, I didn't like that.
"We absolutely have to stick together as a club, from top to bottom.
"These players decided to move on, so we all need to move on - I have to emphasise I only want to work with players who want to pull on that Scarborough shirt every week."
Kelly is working hard on replacing the trio who left for Buxton, as well as strengthening other areas of his side.
"I am speaking to a lot of players, but there is no rush here, I want to get this right and bring in the right players to the group," added the Boro manager.