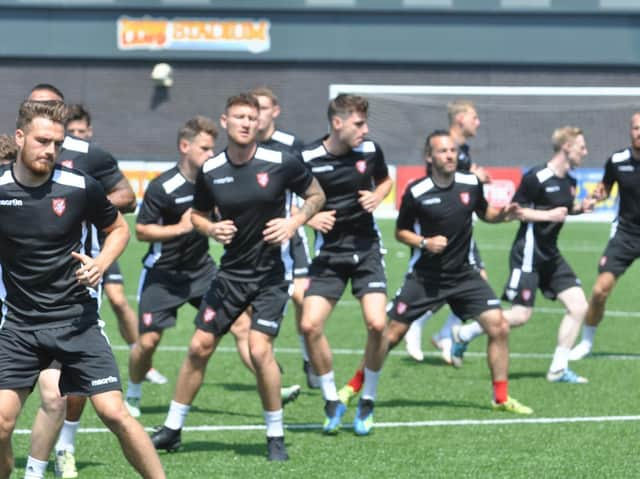 Scarborough Athletic in pre-season training
Kelly's men are back on the training pitch in York as the club gear up for a long-awaited return to action after the enforced break due to the coronavirus pandemic.
The Boro boss admits he can't wait to get back out on the training pitch, but has warned his players not to expect an easy ride.
"Training will be incredibly tough for the players, very demanding," said Kelly.
"Sessions will be brutal, we'll need to hit the ground running, get on top of the players and hit the ground running.
"There will be a lot of work with the ball, but it will be incredibly intensive and hard going for the players.
"It's going to be great to get back out there, we'll have a few triallists there and some of the younger players too, so we will see what they can do."
Kelly was supposed to be flying to Spain on holiday on Tuesday, but the government's decision on forcing those returning from the country to quarantine for 14 days has led to him switching his plans.
"I was going to be missing the first few sessions, which was a bit of a blow to be honest," added the Boro manager.
"While it was a blow to have to cancel the holiday, it's good that I will be able to get to the first sessions.
"I'm still going away but I have every faith in the likes of David Brown, Jimmy Beadle, Ryan Blott and even Michael Coulson to oversee training."