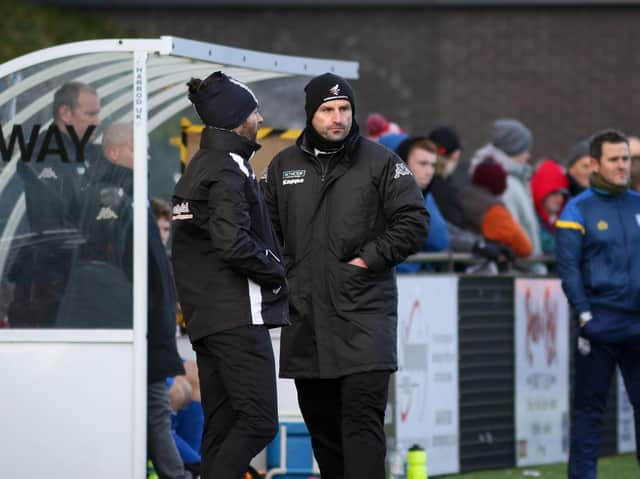 Boro boss Darren Kelly
Kelly revealed he was eyeing a date of Tuesday June 23 for a return to pre-season for his Scarborough Athletic players ahead of the 2020/21 campaign - whenever it will get underway.
It appeared that the coronavirus may scupper boss Kelly's plans - but government restrictions have since been lifted slightly - allowing for groups of six to work as long as they adhere to social distancing regulations.
"The plan is still to try and get the boys back in for training this month," admitted Kelly.
"There's obviously a lot to sort out between now and then though.
"I'm in discussions with the current players and some potential new signings, so we need to finalise our squad before we can confirm a return to training.
"I'd like to get the group together this month, but it's also going to be important that we don't bring them back too early and don't end up playing until after Christmas as that would be ridiculous.
"A few of them have to travel in for training too, so we need to take that into account."
Kelly revealed during Saturday night's virtual fan's forum that he has made an approach to sign prolific striker Nathan Cartman following his departure from Northern Premier League outfit Farsley Celtic.
The Boro chief has held further talks with the ex-Darlington front man, but admits Cartman has a number of offers on the table.
"I have spoken to Nathan a few times since the weekend and things are at an advanced stage, but I know he has interest from a number of clubs, so we'll have to wait and see.
"I hope I have done enough to sell Scarborough Athletic to Nathan and that he'll come and join us as he would be a huge asset to us next season."