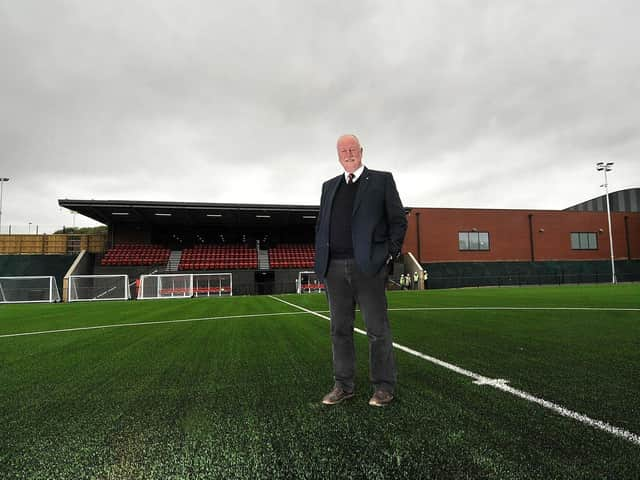 Boro chairman Trevor Bull
Bull admitted he had been shocked by the news, which had also come out of the blue for Kelly.
The chairman said: "The offer for Darren came out of the blue for him and us, and the news he was leaving was a complete shock to me.
"Right up until he was offered this, Darren had been talking with us about new signings and the players we would get in at the club.
"The players who had committed to us before Darren leaving are still going to be here, their commitment is to Scarborough Athletic Football Club and not to Darren."
Bull has confirmed that the club have already had a number of people approach them about the vacant post.
He said: "We have already been inundated with a number of credible people who want to be the manager here.
"It is a big opportunity for someone to make their name here and further their career.
"We will be having board meetings this week to discuss Darren's replacement and are keen to get someone in place as soon as possible.
"There is no need for an interim or caretaker manager in the close season, Darren's assistant manager Jimmy Beadle has been in touch with all the players and as a whole the club is pulling together at the moment.
"I wish Darren all the best for the future and thank him for all his hard work for the club during his time here."
Former Hyde, Oldham and Halifax boss Kelly, 41, opted to leave the Flamingo Land Stadium on Monday afternoon to take a role at an EFL club, but the ex-York City player has confirmed this is not a managerial role.
Kelly had been in charge of 29 games at Boro since joining in late 2019, winning 14 of those matches.