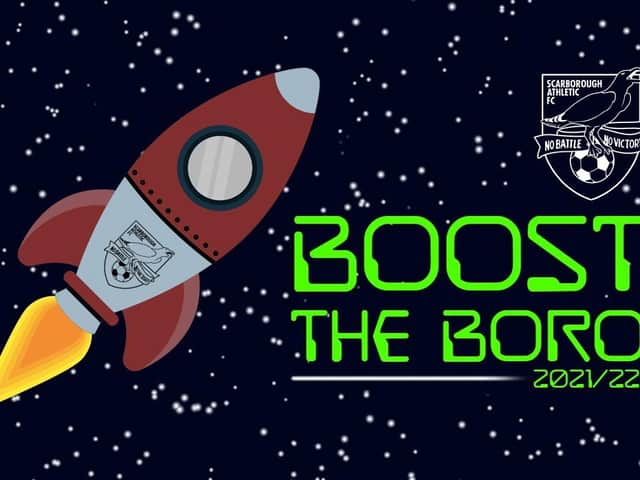 Boro have launched a new fundraising initiative
Boro are now planning ahead for the 2021/22 season ahead of the curtailment of the current campaign.
The club have set up a new fund to allow fans the chance to directly donate to the playing budget as Kelly looks to build a side to push for promotion from the PitchingIn Northern Premier League.
A club statement said: "Having already received several communications from supporters wishing to help the club by offering to pay again for their ticket, your board have decided that in light of this and the two fixtures played, that we will launch a donation fund which will be dedicated to Darren Kelly's playing budget to ensure his team will be competitive in our league next season.
"A successful 'Boost the Boro' fund would guarantee that Darren will be able to maintain and hopefully add to the quality he needs in his squad.
"Details on how to donate are shown below. An interview with Darren Kelly about 'Boost the Boro' fund can be seen via https://youtu.be/X1iIHfG5w3E."
To donate to the "Boost the Boro" fund you can use the following methods:
Cheque: Make cheques out to Scarborough Athletic FC and write 'Boost the Boro' on the back please and send to Scarborough Athletic FC, PO BOX 507, Scarborough, YO11 9GB
PayPal Account: If you have a PayPal account you can select to pay by entering our account email address: [email protected]