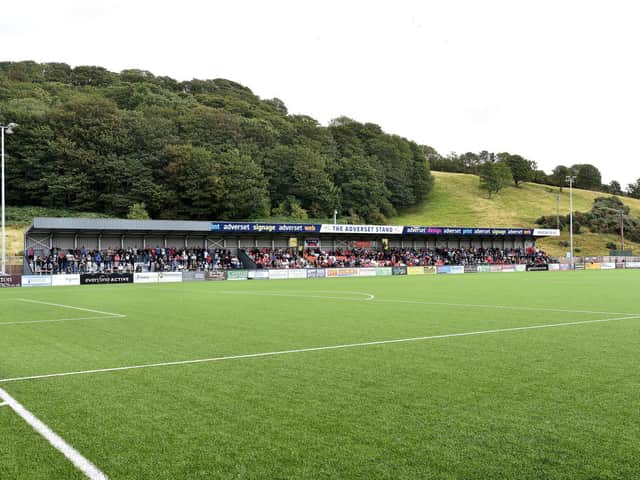 Boro have launched a new 'post lockdown' strategy
A club statement said: "SAFC has been using the enforced break from football to plan for a solid future that will see the club delivering on its stated aim of "playing at the highest level possible within a prudent financial framework" and also place the club at the heart of the community and town.
"To put us in the best possible position to move our club forward it is imperative that the club has solid foundations in all areas to support the achievement of our aim."
The club's strategy falls into five categories and includes detailed plans in all areas.
The first section aims at galvanising the town.
Boro's statement continued: "We are aiming to "paint the town red" to increase awareness and make people proud to support the town's club, generate new levels of enthusiasm for the club and provide the necessary support to drive the playing management and staff on to greater achievements.
"Some of the initiatives include a marketing boost, new social media initiatives, website re-branding, increase in popular merchandise ranges (including expanding for women and kids) and better SAFC membership management."
The next section is titled 'Community Involvement' and is aimed at putting the club 'at the heart of the town'.
Some of the ideas in this section include trident community initiatives which include improvement of general fitness (walking football), setting up community-based football sessions, reducing loneliness and isolation in the community (buddy groups) and generally making football more accessible to all.
The next section, 'Stadium Wow!', focusses on the matchday experience at the Flamingo Land Stadium.
The statement says: "This strategic branch is aimed at improving the game day experience for all (including away fans) at the Flamingo Land stadium.
"There are a variety of initiatives ongoing, details to be provided at the appropriate time."
The club are also aiming to boost their sponsorship package, looking to build on their existing efforts to ensure true partnership and value for money with sponsors.
The final section is titled 'Everyone Plays' and is aimed at ensuring the club is a truly inclusive club.
"SAFC juniors to continue to develop and thrive, ensuring that all our boys and girls have fun at practise and games," the statement continues.
The club's facility at Filey is to be improved, and closer links to women's football in the town are planned.
The statement concludes: "SAFC is in a good position.
"With the hard-working and forward-thinking board of directors, well managed finances, and a vision of where we are going, the train is on the move.
"Let's make the town of Scarborough proud of its football club and truly "Paint the Town Red"."