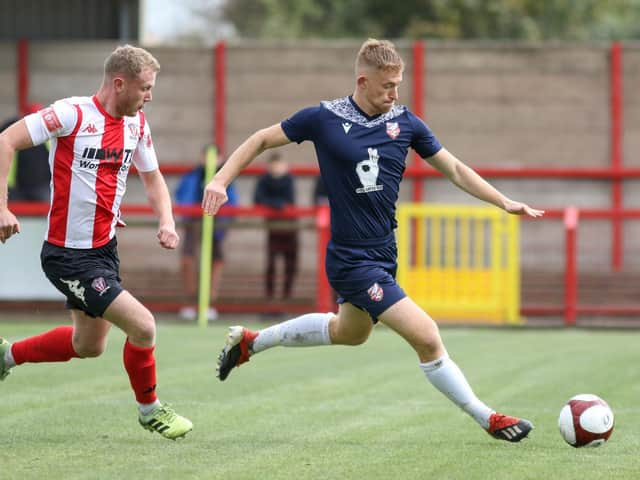 Boro lost at Witton Albion recently
Boro will be keen to bounce straight back from their disappointing 4-1 defeat at Basford United on Tuesday when Albion visit the Flamingo Land Stadium on Saturday.
Kelly is hoping his side can improve on Tuesday's performance and progress in the competition.
"It's always great to go on a cup run and we will be going all out on Saturday to make sure we go into the next round of the FA Trophy," said the Boro boss.
"The money is such a huge help at this level of the game, and obviously even more so at the moment given everything that is going on with reduced crowds.
"Hopefully we can put in a good performance for our fans as I know we will have fantastic backing as we always do when we play at the Flamingo Land Stadium.
"Witton are a strong side as we found out recently, but if we perform we can win."