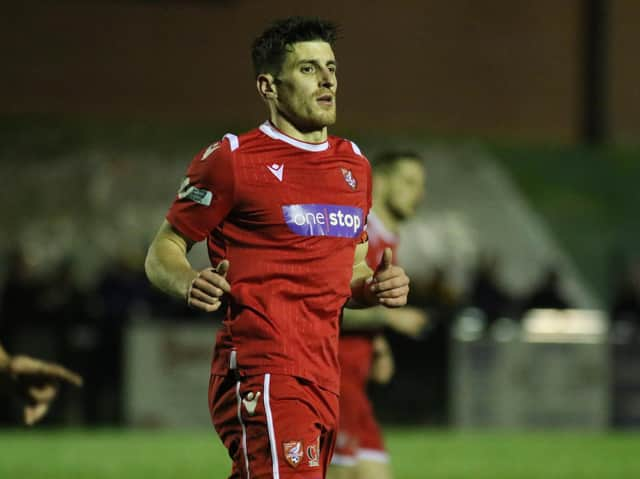 Boro skipper Michael Coulson
Coulson admits he has felt rejuvenated after the arrival of new boss Darren Kelly, a man he has known a long time.
"I know Darren from our time at York City together when I was playing probably the best football of my career, so he knows what I am capable of producing," said Coulson.
"I really enjoy playing through the middle a little bit deeper, I think it's my best position and it actually makes me more excited for games when I'm going to be playing there.
"I feel like I'm more involved in the game and can get on the ball more and hopefully playing there will allow me to get back to the levels I know I can produce."
Former Barnsley man Coulson admits he felt "in a bit of a rut" before the arrival of Kelly, who has overseen a stunning turnaround of form at the club, bagging 12 points from a possible 15 since replacing John Deacey heading into a tough test at South Shields on New Year's Day.
"Ever since I came back to Scarborough things have gone really well, so this season was the first time things have been tough," added the skipper.
"Being from Scarborough, I obviously see more of the fans and people involved, so when things aren't going so well I hear a lot more of it.
"Darren has come in and we've picked up some positive results and hopefully we can kick on now and finish the season as positively as possible.
"The tough spells in our career make you appreciate it even more when things are going well."
Coulson admits he enjoys the busy festive period as he leads his Boro side into a second game in four days at Stalybridge on Saturday.
"I enjoy playing plenty of games but it'll be a tough match," he added.
"We owe Stalybridge a bit after our heavy defeat against them this season."