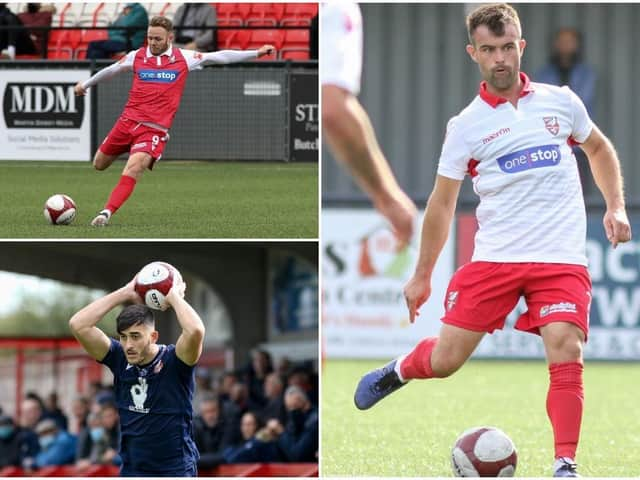 Boro will use these three kits for the 2021/22 season
Boro only played a handful of games in their new kits before the season was curtailed due to the ongoing coronavirus pandemic.
The club recently announced they'd be rolling season tickets over to the next season, and have now followed suit with their playing kits.
A club statement said: "During what we know have been very difficult times for all of our supporters, we have decided to retain our current first-team kit, both home and away for the 21/22 season.
"This will give our supporters the opportunity to proudly wear our shirts, the home one being brilliantly designed by young fan Lennon Slaughter, for a another full season rather than just the two home games we did have.
"It also allows us to deliver value for money to our shirt sponsors and partners OneStop and Andy's Man Club.
"We've never had the same kit for more than one season so it does offer great value and comes in a wide range of adults, children's and this year for the first time women's sizes.
"Any supporters wishing to buy a replica kit can purchase the whole range on our website Scarboroughathletic.com or from our partners OneStop in Huntriss Row, Scarborough. Profits from sales will be going towards our manager Darren Kelly's budget for next season, so the message is 'Buy a shirt to Boost the Boro'."