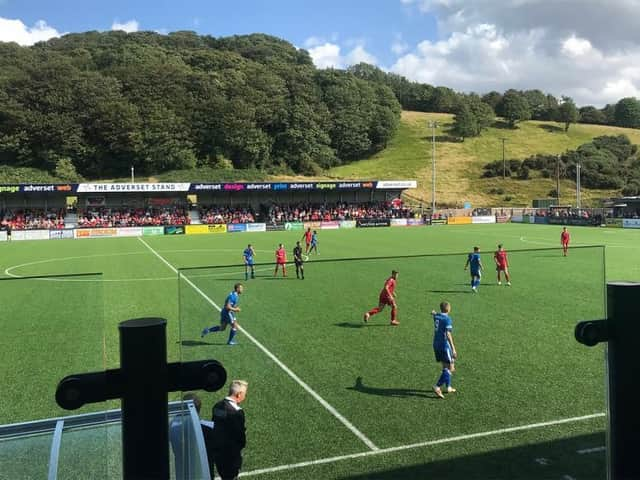 Boro's season ticket holders will have their passes renewed to the 2021/22 season
The current campaign will be officially curtailed by the FA Council after the PitchingIn Northern Premier League elected to go down another null and void route.
Fans who purchased season tickets only managed to see two home fixtures, a 1-1 draw with Nantwich Town and a 2-1 derby success against Whitby Town, before action was halted prematurely.
Bull believes offering fans the opportunity to roll over their tickets is the fairest option going forward.
"We didn't offer fans value for money," Bull said.
"We only played two home games, which was pretty awful.
"We're going to be contacting season ticket holders in the near future to let them know that their season ticket holders will be renewed for the whole of the 2021/22 season free of charge.
"We won't be asking season ticket holders for more money, however if they do have some spare cash we'll be asking for a donation to help us because while we have our fixed costs covered, we now need to make sure we have the money to back Darren (manager Darren Kelly)."
If fans wish to apply for a refund on their 2020/21 season ticket they will be able to soon.
"We're hopeful that in the two games fans saw before games stopped we didn't upset fans too much that they would want a refund, but we'll be writing to everyone soon so they'll be able to apply if they want one."
In addition to season tickets being carried over to the new campaign, the same will be offered to the club's many sponsors.
"We didn't offer anyone real value for money this season, sponsors included," added Bull.
"Most of our sponsors are local businesses and many of them have been hit really, really hard by the pandemic, so the last thing we want to be doing is go to these businesses who have been instrumental in being successful in recent years and asking for more money.
"We are of course on the look-out for new sponsors to come on board and help us become more professional."
Boro's board are also set to meet and discuss a plan for their playing kits for the 2021/22 campaign.
Bull added: "We will be meeting this week to discuss what we will be doing with the kits for the new season."