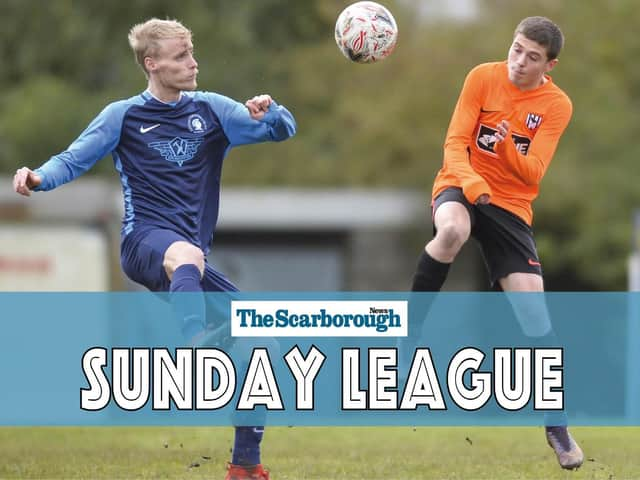 Sunday League
Dan Jones' side took the lead when Lloyd Henderson played Danny Collins in on goal and the striker made no mistake in firing in.
Their lead was soon doubled when Gary Thomas was in the right place at the right time to head in Martin Cooper's free-kick.
Traf managed to notch before the break to give themselves hope of a second-half comeback, Danny Glendinning finding the back of the net for 2-1.
Despite playing into a stiff breeze in the second half, Angel defended superbly and managed to cling on to seal revenge and their place in the semi-finals.
Callum Gravestock and keeper Joe Wright shone for Angel.
"We were against the wind second half and got absolutely battered by them but the whole team defended unbelievably and we held out," said boss Jones.
"It was nice to get the win after losing to them last week."
Traf player-boss Niall Gibb said: "We played the better football but didn't use it to our advantage.
"It was hard to pick a man of the match as nobody stood out, but Kieran Link played well again."
Newlands join Angel in the draw for the semi-finals after they beat West Pier by a 9-3 scoreline.
Zac Hansen maintained his stunning form in front of goal so far this season as he smashed in five of Newlands' goals.
The other goalscorers for Dan Sheader's side were Ben Luntley, Kyle O'Toole, Ryan Matson and Brad Marshall.
Sheader handed the man of the match honours to Brad Rowley after an all-action display in the centre of the park, while also singing the praises of left-back Ellis Sellars.
Jack James hit a brace for Pier with their other goal coming from Jay Galinski.
Jayden Rodgerson was the man of the match for Paddy Parke's side.
Roscoes Bar beat Castle Tavern 2-0 in their last-eight encounter.
Matty Rowley's precise chip was the only goal of the opening 45 minutes.
The win was wrapped up thanks to Al Wray's second half strike.
Carl Hepples was Roscoes' man of the match.
Keeper Jim Houlder and centre-back Rob Goforth shone for Tavern.
Valley also booked their place in the last four without having to kick a ball as Fylingdales conceded their quarter-final clash.
Division Two champions Angel Athletic Reserves fought back to beat Saints 3-1.
After going 1-0 down, goals from Jack Pinder, man of the match Harry Holden and Stephen Whitaker sealed the win for Angel.