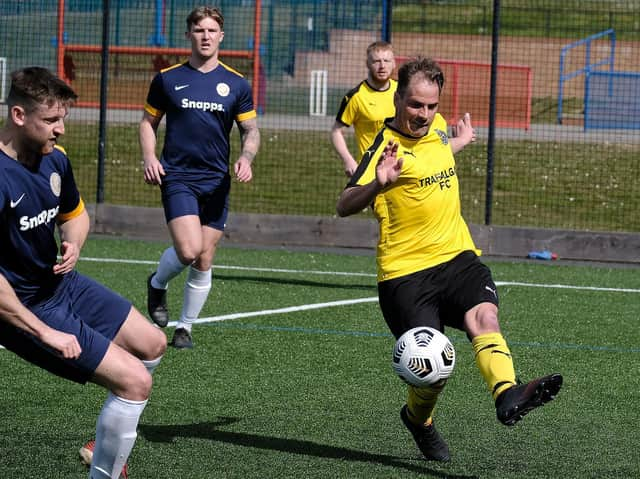 CUP CLASH: Trafalgar take on rivals Newlands
In the standout tie, competition holders Newlands take on fierce rivals Trafalgar in what should be a hotly-contested semi-final encounter at Pindar.
Dan Sheader will be keen to see his Newlands side continue the defence of the trophy they lifted last season.
They reached the semi-finals after beating Robert Thompson's 4-2 in the first round, New Marske Institute 12-2 in the second round, edging Scarborough League side Valley out on penalties after a 1-1 draw before beating Normanby Hall CC 4-0 in the quarter-finals recently.
Mikey Barker's Trafalgar side had to come through a hard-fought quarter-final clash against Yarm Town a fortnight ago to move into the last four - winning on penalties after a 3-3 draw.
In the earlier rounds, Trafalgar beat Walnut Tree and Yarm Albion after receiving a bye in the first round.
In the other semi-final, Angel Athletic take the trip to Coulby Newham & Nunthorpe.
Dan Jones' side sealed their spot in the semi-finals of the competition after a 4-0 win over Kirklington, a penalty shoot-out success against Conexsys, a hard-fought 1-0 win over Redcar Town Under-23s and a walkover in the quarter-finals.