Skipper Coulson's delight as fans pull together to raise funds for Scarborough Athletic
Scarborough Athletic captain Coulson has been impressed, but not surprised by the town's support of the club in testing times.
Friday, 27th March 2020, 4:29 pm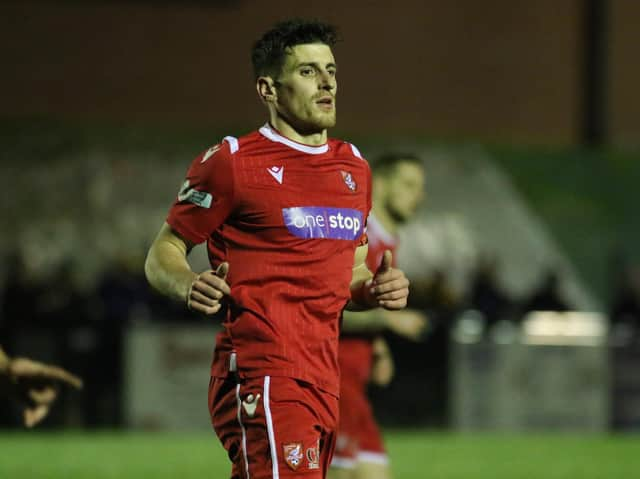 Boro skipper Michael Coulson
The club are facing financial worries, along with most football clubs, due to the postponement of fixtures due to the coronavirus outbreak.
"That's Scarborough for you," said Coulson.
"When times are hard, people come together and it's great to see everyone pulling together to try and save the future of the club.
"A few of the players have pitched in too, which shows that everyone cares about the future of Scarborough Athletic."
Coulson has been using down time to stay fit and insists he'll be ready once action is cleared to get under way again.
"I'm actually probably fitter than I have ever been," added Coulson.
"I've been pushing myself and getting out on my runs to make sure I'm in good shape once we can return to playing football again."