South Shields and Gainsborough among 64 non-league clubs battling FA decision
Scarborough Athletic and Whitby Town's NPL Premier rivals South Shields and Gainsborough Trinity are among the 64 non-league clubs asking the FA to reconsider their decision to expunge the results of the 2019-20 season.
Monday, 30th March 2020, 4:48 pm
Updated
Monday, 30th March 2020, 4:51 pm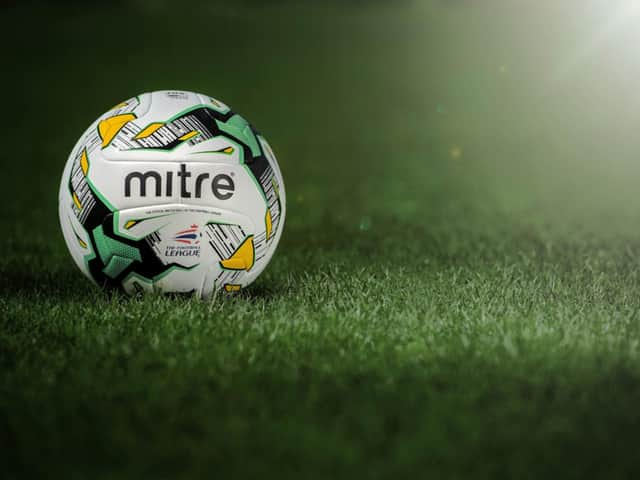 Football news
Shields were flying high at the top of the NPL Premier Division and looked favourites to claim promotion to National League North, and Trinity, who were 11th in the table - three places behind Boro - had pulled away from the drop-zone after a fine run in the league since Curtis Woodhouse took over as manager in late October 2019.
The joint letter to the Football Association comes from clubs in steps three to seven of the non-league, as well as from clubs across the respective women's leagues, has challenged the governing body's decision to null and void the 2019-20 campaign.
This statement is a joint letter to the Football Association from clubs in steps three to seven of the non-league, as well as from some clubs across the respective women's leagues.
It read: "Our concern is grounded primarily in the needless and inexplicable haste exercised in reaching the decision, coupled with a total lack of substantive dialogue or consultation with affected clubs. The decision also disregards the millions of pounds invested and countless hours expended collectively by clubs, and so has critical financial implications.
"In writing this joint letter, we recognise that the decision to expunge results for the 2019/20 season still pends official ratification from the FA Council. However, we believe it is unacceptable that such a decision has been handed down to us in this manner.
"We urgently seek constructive dialogue with the FA with the aim to have the decision re-considered. "
The clubs added they all agreed with the decision to suspend the season until it is safe to resume adding: "it would be both irresponsible and reckless to consider resuming playing football at this time."
The letter concluded: "A crisis like this is a watershed moment for the FA and the relationship it chooses to have with non-league and grassroots football.
"It is imperative to solve this issue sensibly and democratically over the coming weeks, with transparent, constructive and fair dialogue with respective leagues and clubs.
"The alternative which would certainly not reflect well on the FA, is forcing clubs to embark on potential legal recourse, which is wholly unnecessary and financially burdening to clubs.
"However, we reserve all our rights in this respect and this letter is without prejudice to any legal arguments which may become required to be made in due course.
"We urge the FA to reconsider its decision and to slow down the whole process, offering proper consultation with afflicted leagues and clubs as the picture becomes clearer, before deciding a way forward.
"We stand ready to play our full part to help achieve a fair outcome, allowing the integrity of England's football pyramid to be upheld in such a period of national adversity."