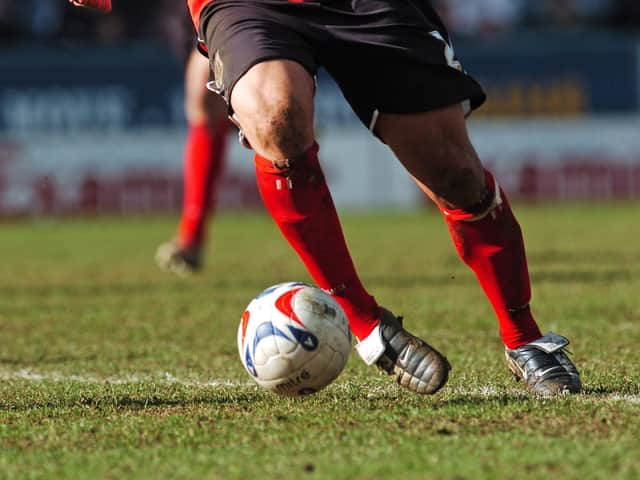 Football news
Shields, who were flying high at the top of the NPL Premier Division before the lockdown, will remain in the same division as Scarborough Athletic next season, despite having been within touching distance of promotion to the National League North.
After the NPL season was declared null and void and scuppered their promotion hopes, Shields launched a legal challenge and appeal subsequently launched in a bid to overturn the decision.
The Mariners gained support from other clubs across the football pyramid who also saw their promotion hopes dashed, including teams from the women's game. But the club have confirmed that their legal challenge has been unsuccessful – despite it being a costly and time-consuming affair.
They have, however, thanked fans and other clubs for their support during the process.
A club statement from Shields read: "It is with great disappointment that the club can confirm a legal challenge relating to the decision to null and void the 2019-20 season from step 3 to 7 of the non-league system has been unsuccessful.
"The club submitted an appeal on behalf of hundreds of supportive clubs across the country which shared its view that the original decision was flawed and taken without due consultation.
"An arbitration hearing has now been held before a panel and although the judgement insisted it was "impossible not to feel sympathy for South Shields" and similarly affected clubs, the claim was dismissed.
"The club is grateful for all the support it received from a significant number of other clubs in making its legal challenge.
"The process was very time consuming and expensive and the outcome is clearly hugely disappointing.
"Our legal options have now been exhausted which is a huge disappointment to not just South Shields FC, but the hundreds of other clubs which supported the campaign and saw their own hopes dashed by this decision.
"South Shields FC would once again like to thank all of them for their support and wish all clubs well for what continues to be a difficult period.
"The club would also like to thank all of its own fans for the way they continue to show their support in these difficult times. We are hugely looking forward to the day we are able to safely welcome them all back to Mariners Park. Our preparations for next season continue."