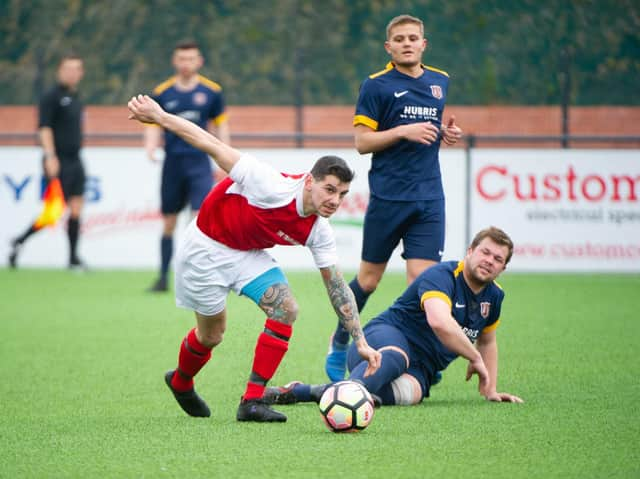 Angel Athletic (blue kit) play Eastfield United while Trafalgar (red kit) have to wait a further week to get back into action
Now down to one division, 10 sides will get back into action this weekend, with Trafalgar playing their first game the following week.
The opening weekend sees Eastfield Athletic on home soil against Castle Tavern.
Cayton Corinthians will be aiming to get away to a winning start against Roscoes Bar.
Angel Athletic are on home soil against Eastfield United as they look to start their bid for the title with three points.
North Riding County FA Sunday Challenge Cup winners Newlands kick off at home against Saints while Fylingdales host Valley.
Trafalgar face Castle Tavern at the Flamingo Land Stadium in their first game on Sunday October 4.
All games kick off at 10.30am.
The season will run from September 27 to December 13 before the winter break, with games then resuming on January 10.
Clubs are reminded to check with FA and North Riding FA that they are up to date with and following Covid-19 guidelines and relevant risk assessments are in place.
The league are on the hunt for sponsors for some of their competitions.
If any local businesses are interested or know anyone who would be, please contact the Scarborough Sunday League via their Facebook page.