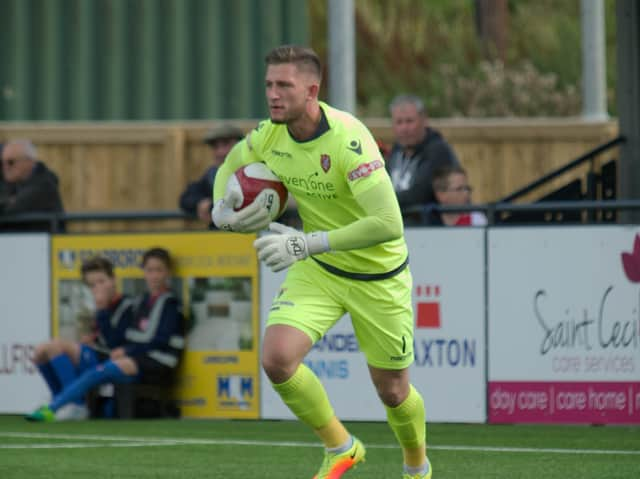 Tommy Taylor has left Boro
Taylor was recently on trial with an SPL club, but wasn't offered a deal following a week with the club.
He has now decided to join Boro's NPL rivals Buxton, which will come as a surprise to Seadogs fans after Taylor stated he would be unlikely to join another club at the same level.
Taylor Tweeted: "Emotional to announce today that I made the decision to move on from Scarborough Athletic.
"It is a decision I have pondered over for a few weeks now and one I certainly haven't taken lightly.
"From day one of joining the club, myself and my family were made to feel at home and for that I can't thank everyone enough.
"From the chairman, board, managers, volunteers, fans, through to my teammates, thank you for helping me fall in love with football again.
"I have had three great seasons at the club, which I have made some unbelievable memories both on and off the pitch which will stay with me for a lifetime.
"I have met some amazing people who have helped to make my time at the club special and who I will always hold in high regard.
"I know some people will disagree with my decision and possibly show their frustrations, I understand that, that's football.
"But I can always say I have given my all for this football club both on and off the pitch, no one can ever question that.
"I will forever be proud to have been a Seadog, I just felt now was right for a new challenge."