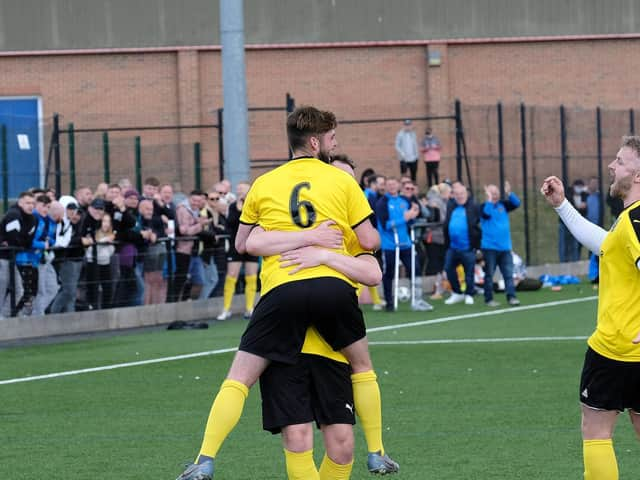 Trafalgar in action during their semi-final win against Newlands. Photo by Richard Ponter
Traf boss Mikey Barker said: "It's bound to be a fantastic game between two fantastic teams in Scarborough and fantastic to have two teams from the town involved.
"The key players will be the young talent we have Tom Greenwood, who has been fantastic, Josh Fergus, Issy Macauley and Connor Avison. We have a great group of lads and a good mixture of talent.
"Energy and drive is what I'll ask for on Sunday.
"I won this trophy on a Saturday with Itis Itis Rovers and there is nothing more than I would want for Traf to win this on a Sunday again.
"Trafalgar were fantastic to me this year in difficult times, I could repay all the people involved if I was able to deliver this cup.
"I want to say a big thank- you to Angel boss Dan Jones for donating his share of the ground funds to a charity who help people to raise awareness for testicular cancer, I can never thank him enough."
Admission to the final is £2 with all money going to the Oddballs charity.
Jones added: "We are looking forward to the game after such a strange year for everyone.
"We are pretty much at full strength for the final and are coming off the back of what's arguably our best display in this cup, since we won it, in the semi-final win.
"Our squad collectively have plenty of experience and they are all fired up for the game.
"Let's hope it's a great spectacle for all involved and a proper advert for Scarborough football.
"We wish Trafalgar all the best of luck and we are ready for the battle."