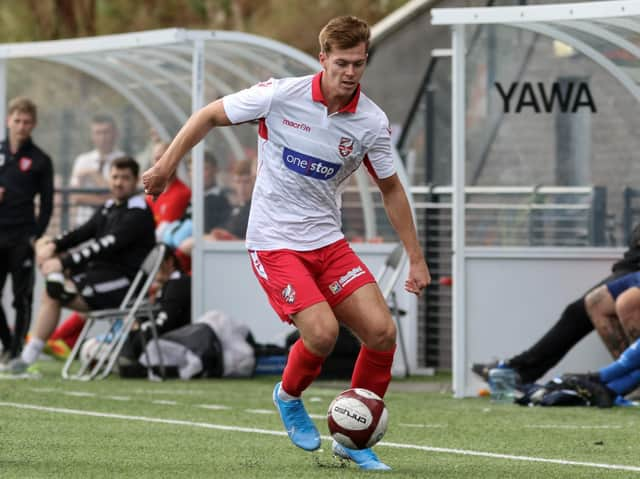 Brandon Smalley has left Scarborough Athletic
Trialists Brandon Smalley and Piteu Crouz have left Scarborough Athletic.
Midfielder Smalley and winger Crouz have featured heavily in pre-season but boss Darren Kelly has let both of them go.
"Brandon and Piteu have both been superb in terms of attitude and application in pre-season, but we're looking at other options," said Kelly.
"With Poz (Luke Porritt) suffering a knock, we can't really accomodate Piteu in a system and I feel we are very strong in the area Brandon wants to operate in."
Kelly also confirmed former Huddersfield and Clyde defender Dylan Cogill will join on dual registration forms from Farsley after he impressed in Tuesday night's 3-2 win at Bridlington Town.
"I've always liked what I have seen from Dylan so it will be good to have him with us," added Kelly.
"He's a strong defender who will help make us a bit more solid defensively this season."