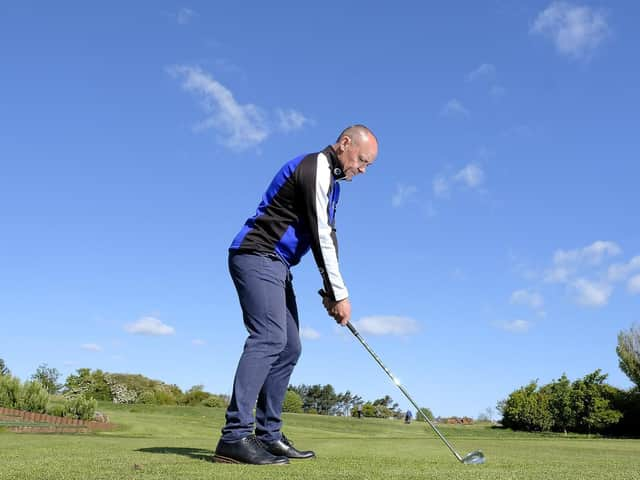 Golf competitions are swinging back into action
South Cliff Golf Club manager Shaun Smith said: "We restarted our fixtures from last Saturday.
"We have decided that as long as we follow the 'safe golf' guidelines laid down by England Golf then there is no reason why we can't resume competitive golf.
"I have re-jigged the fixture list to include eight competitions we lost in the lockdown, we now have a full schedule right through to October."
Filey Golf Club competitions are getting back under way this weekend.
Saturday will see the Herman Thorpe Trophy become the first Filey-based competition for almost three months, and the calendar will continue to swing into action with another fixture 24 hours later, as the Hudson/Owbridge qualifier will be staged.
North Cliff Golf Club are hoping to resume competitive golf among members on Wednesday June 17 and are in the process of re-scheduling their season.
North Cliff have a Seniors Open Day for members/visitors on July 22 which they are planning to proceed with.
Ganton Golf Club are setting their sights on returning to competitive action next month.
Ganton secretary Gary Pearce said: "We are currently preparing the course and setting up policies and local rules so that our members can return to competition golf in July – for now they are playing social golf only.
"We had to cancel an International Match between England and France in May due to 'shutdown' however now things are starting to open up again, we are experiencing strong demand and our events and bookings look very good.
"Subject to no further restrictions we hope to be able to rearrange matches and competitions cancelled March – May.
"We will not be fully operational until the clubhouse facilities reopen, and we have completed our plans to ensure a safe opening with appropriate social distancing measures, ready for when we receive permission to reopen the restaurant and lounge areas of the clubhouse."