Bridlington Road Runner Stuart Bowes starts Scarborough McCain Yorkshire Coast 10K in memory of his wife Sharon
It was an emotional day for the Bridlington Road Runners at the McCain Scarborough 10K as Stuart Bowes was nominated to start the event by many members of his club in memory of his much-loved wife and former BRR member Sharon Bowes, who sadly passed away earlier this year from cancer.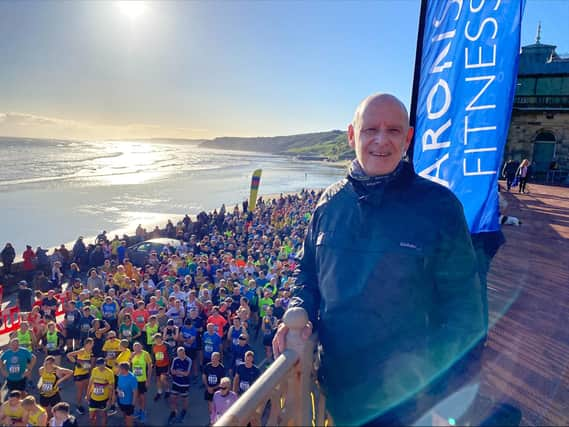 As always, the event was very well attended by the Brid club with almost 60 attendees, and once again the weather was kind, writes Thomas Fynn.
Phill Taylor was in superb form for BRR, completing the course in a scintillating time of 35:04 and second male Veteran 40 and sixth overall, Dominic Bond and Joe Shepherdson completed the top three for the Brid club.
It was also a superb performance for BRR Junior Girls captain Erin Gummerson, who clocked 44:49, as 15-year-old Erin finished second in the U18 female category with a hugely impressive debut run.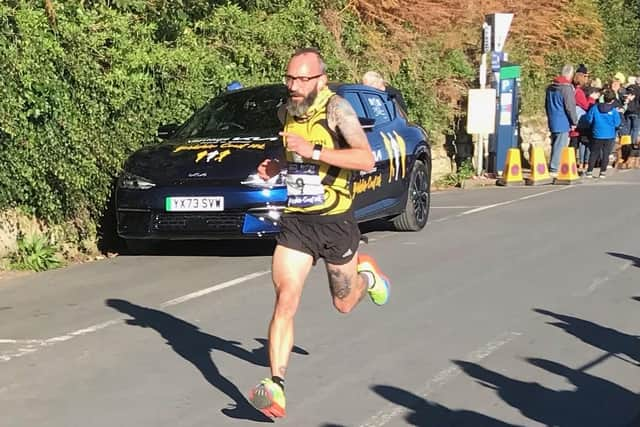 Evie Lakes and Maelys Price both finished the McCain 5k with PB times at the distance. Evie came over the line 21.57 and third in her age category and Maelys was fifth in the same category in a 23:39 PB.
The Scarborough Fun Run saw U11 Road Runners Alfie Verner, Oceane Price and Charlie Johnson all put in strong performances
James Wilson completed the course as 2nd MV45 and Patricia Bielby came in 1st LV 70.
It was heartbreak for BRR Chairperson Martin Hutchinson who recorded a DNF at the Yorkshire Marathon.
He had put so much dedication into his training for the event but was sadly sidelined by injuries and illness in the run up to the event and around the half-way point decided to call it a day.
On reflection Martin said: "I made the right call, as tough as it is marathons are not for me I will run the distances I enjoy from now on."
Dominique Webster completed the mostly flat course in just under 4 and a half hours.
With a hiatus of senior members missing from Sewerby parkrun it saw Junior's members finish as the first three Road Runners over the line.
Annabelle Miller led the way in a SB time of 21.36 to finish first in her current J11-14 age category and second female finisher overall.
Teddy Imeson's determined run saw him finish in his quickest time 21.40 to record a new PB at the event.
Tyler Choat completed the three top 20 finishes for the Junior section with his 22.20 run.
Rebecca Miller 24.20, Alfie Verner 24.33, Oceane Price 24.38, Maelys Price 26.07, Alexander Fynn 33.01 and Lily Choat 34.40 represented BRR at Sewerby.
Scott Hargreaves was impressive in Amsterdam where took on the half marathon finishing the event in 1:12:25.