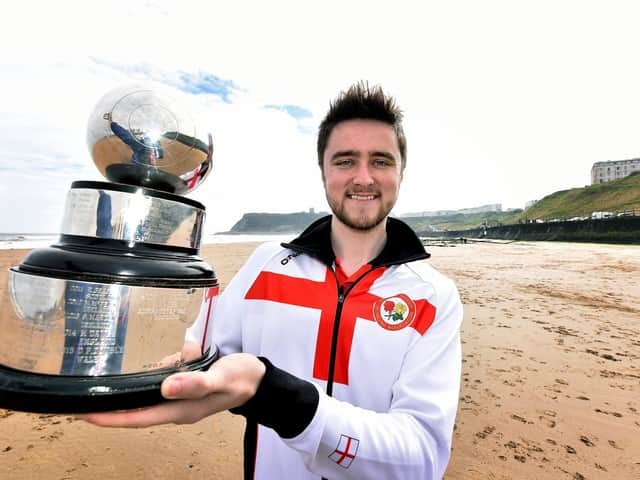 Scarborough's Jack Bird
Paxton conceded the match against the Scarborough 24-year-old, who had won the first set 8-7 and was ahead in the second set 5-1.
Bird now moves on to take on Simon Skelton in the last 16 of the competition.
That match takes place on Wednesday afternoon.
The final of the competition takes place on Sunday January 24, getting under way at 2pm.
Bird agonisingly lost out in the semi-finals of the World Indoor Bowls Championships Open Pairs last week.
Bird and his partner Stuart Irwin lost to Mark Dawes and Jamie Chestney in last four of the competition.