Danby Hockey Club Ladies hot-shots do the double over Hartlepool
Danby Ladies netted a superb 2-0 win against Hartlepool.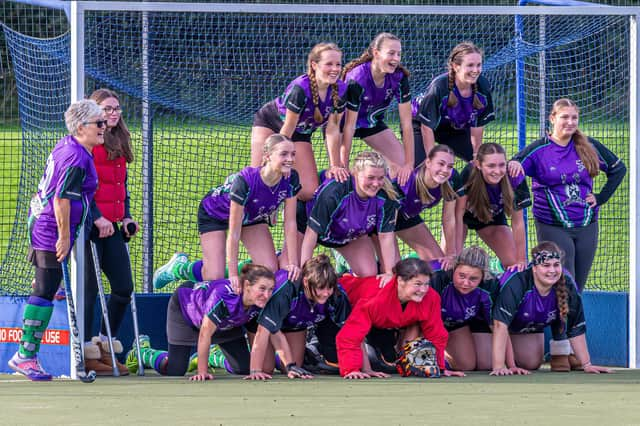 Danby were driving forward from the start, Issy Hogarth worked well to carry the ball forward and it wasn't long before they gained their first penalty corner.
Danby managed to keep possession and with a great run from Erin Hodgson and a strong ball to Katie Hodgson she managed to find the net.
Player of the match Pippa Middlemas and Christine Tarrant worked well and were strong in defence blocking any threats from the Hartlepool forwards.
Bronwyn Hodgson worked well in creating space for the Danby forwards and it wasn't long before she found the net, increasing their lead.
Alice Hogarth and Claire Stringer worked well in the middle of the pitch to control the game and prevent Hartlepool from breaking forward.
Millie Cook worked well creating pressure in front of goal as Danby sealed the win.
Danby Ladies 2s roared to a 4-0 success at Hartlepool 2s.
Danby started strongly with a flurry of attacking short corners, with Lauren Tindall and Emily Spark creating good chances for Danby to score.
Danbys first goal came from one of these short corners with Lauren Tindall swiping the ball firmly into the bottom corner.
Danby's quick pace was no match for Hartlepool, with Isobel Brown and Chloe Thompson working well together to keep hold of the ball in the midfield.
Danby's second goal came just before half-time with a strong strike from the top of the D by Chloe Walker.
In the second half, Hartlepool kept fighting with some quick counter attacks, but Grace Brown fought well in defence and kept them at bay.
Walker and Tindall scored another goal apiece in the second half to seal the 4-0 away success.