Danny Brunton stars for Bridlington Road Runners at Bishop Wilton league opener
​Thirty-two Bridlington Road Runners took part in the East Riding Cross Country League opener on Sunday at Bishop Wilton.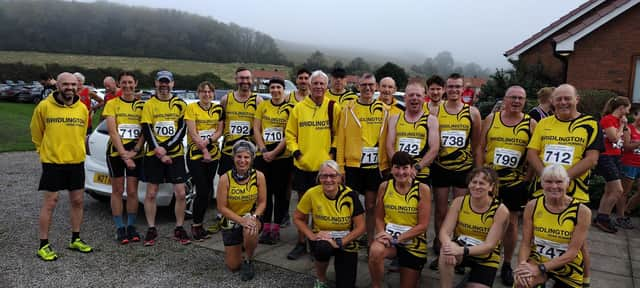 This is a 5.5-mile course which is especially hilly at the start with an elevation overall of 756 feet and can be extremely muddy in parts, writes Thomas Fynn.
However it was the trail and long distance expert Danny Brunton who shone for the club on the course, by taking first place for the club but overall third in on the day.
Phill Taylor put in another outstanding performance taking second for the club with James Briggs completing the top three for BRR.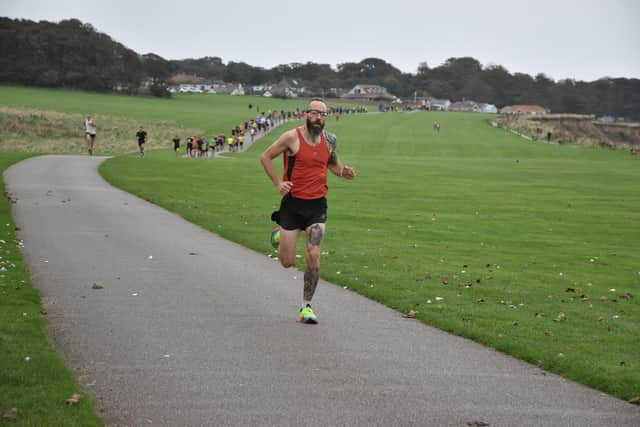 Jo Dagnan and James Wilson competed at the MBNA Chester Marathon.
Wilson has been in fine form recently and did himself and the club proud with a time of 2:47:08, clubmate Dagnan finished with an equally impressive time of 3:09:13.
Most impressive performance this week at the weekly Sewerby parkrun came from junior runner Ted Imeson, claiming third for the club at the event and 10th overall.
Phill Taylor was first at the event, club compatriot Nick Jordan was second for BRR, earning third place overall.
But not to be outdone it was also another junior runner, which really shows the depth of the club when Evie Lakes came in as second female and 15th overall at the event.
This really demonstrated the gains she has made on the multi terrain course, and the only club member to gain a PB on the day.
It really is the junior section that continues to shine for the club, Tyler Choat in 22.54 Oceane Price 24.47, Joshua Miller 25.55, Maelys Price 26.15 and Lily Choat 30.11 in all put in fine performances.
Dominic Bond was third at the North Yorkshire Water Park parkrun event but in perfect time of 19:00 minutes.
Tom Mullen split the Bond family up by 25 seconds with Dave and Susan Bond completing the course.
At the Kielder Marathon, Amy Hall was the only entrant finishing in 5:17:20
A Sunday morning visit to Peter Pan Junior Parkrun provided an opportunity to take on the 2km circuit for BRR duo Alfie Verner and Oceane Price.
Alfie continued his fabulous form to finish first in his first outing at the event in 8.02.
Oceane secured second female and fourth finisher in 9.01 in a 50 strong field in Hull.