Filey powerlifter Phil Beniston breaks multiple World records and wins titles at the WPC World Powerlifting Championships
Filey powerlifter Phil Beniston has been on top form again in an international championships.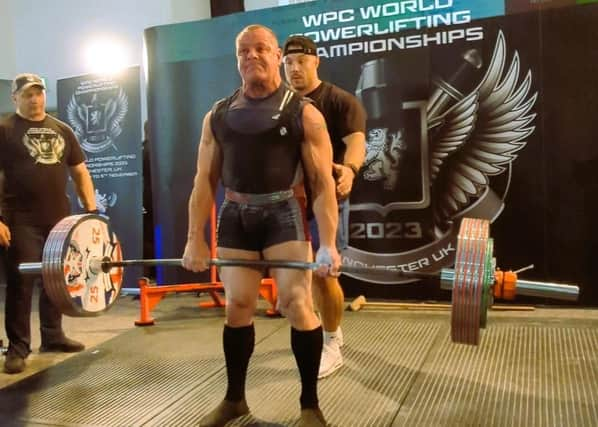 Beniston has just returned from the WPC World Powerlifting Championships (World Powerlifting Congress) held in the Pendulum Hotel and Conference Centre in Manchester over a week, with over 600 lifters from all over the world taking part.
The Filey powerlifter lifted first in the World Bench Press Championships lifting a World record of 185kg (408lb) to win the title and won the Best Lifter Award.
Two days later he lifted again in the World Powerlifting Championships where, despite recovering from a leg injury, he broke the World record on the Squats with a lift of 200kg (440lb).
He then smashed the World record on the Bench Press with a lift of 190kg (418lb), finally he broke the World record on the deadlift with a lift of 250kg (550lb) to set a World record total and win the title.
Beniston will now prepare for his last competition of the year, the BPO British International Championships in Eltham, London in December, where he hopes to break more World records.
The Filey powerlifter said: "Despite suffering several injuries and muscle tears this year I have still had one of my most successful years yet winning UK, British, European and World titles, breaking World records in three different Federations along the way, as well as setting several All Time World Records across all federations since records began."