Jack Cliffe and Zach Wood get season off to a great start for Westway Boxing Club
Fourteen-year-old Jack Cliffe was the first boxer in action for Westway Boxing Club this season.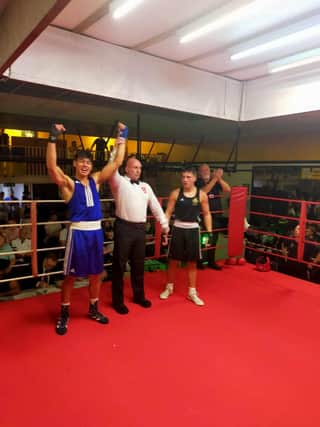 The teenager took part in a 69 kilogram contest in Dewsbury on Thursday September 28.
Rising star Cliffe took part in his first skills contest at the West Yorkshire-based show.
Boxing to instructions and showing a good skill set it won't be long before Cliffe progresses to scored contests.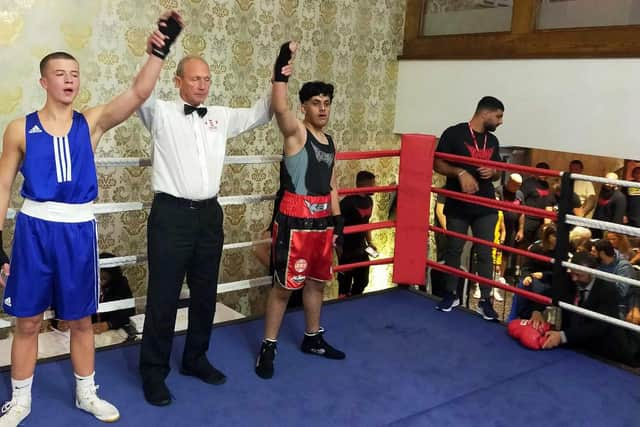 The following night, Zach Wood was flying the flag for Westway Boxing Club at a Hull show.
Coach Ryan Ashworth said: "Zach put in the performance I have been waiting for as he's been working extremely hard in the gym and he got off to a flying start to the season.
"Zach boxed behind a fast jab setting up his back hand before moving into open space making his opponent have to keep trying to push the pace.
"Rounds Two and Three were played out in similar fashion,
"Zach dominated the rounds with skillful boxing, forcing a standing count in rounds two and three to be awarded a unanimous points decision.
"And to add to the win, Zach also won the best boxer of the night trophy.
"This is a great start to the season, we have got plenty of events in the diary and we are looking forward to keeping our boxers active."
Send your sports stories, match reports and team photographs into the Scarborough News sports desk on [email protected]