Jason Ebison and Danny Middlemas set new Whitby Sea Anglers Association League targets
It has been a busy week for the WSAA League anglers.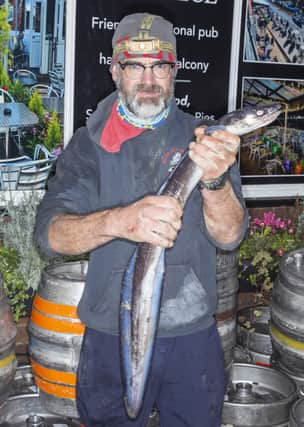 On Wednesday evening, as Storm Ciarán was approaching, Jason Ebison, Whitby weighs-in the Heaviest Fish of the season to date 6lb 10½oz, writes Peter Horbury.
SEasterly winds were building in speed on the coastline 20mph.
During the day the NEasterly swell had died off leaving residual SEasterly 1-2ft at best but that soon dissipated once the ebb took hold. Water was still thick with colour.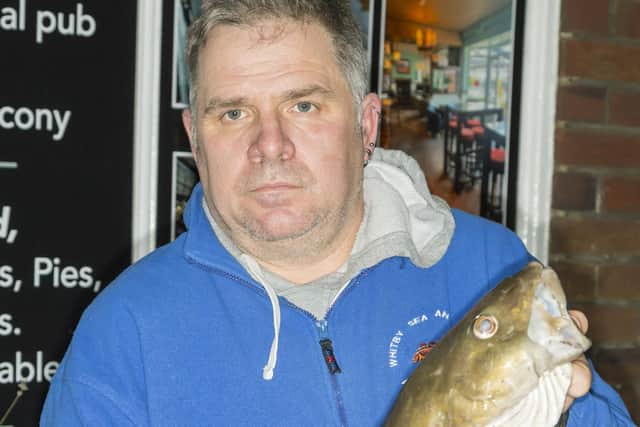 Man of the Match was Dave Hambley, Staithes, with 8lb 6oz (6)
On Sunday evening, Bonfire Night, SWesterly wind 20mph, minimal cloud cover, and a red alert for the aurora borealis.
A growing, all flood, NEasterly sea state, 3-4ft, thick with colour, with 15 members fishing the four-hour match, up and over high tide 21.21hrs.
It turned into a successful match, with six 'double-figure' bags, extending the best weigh-in of the season to 124lb 5oz (59 assorted fish).
Danny Middlemas, Whitby, was not sure what he had caught at first, but wary of their powerful bite handled the 3lb 5oz conger eel with caution.
Just one of nine fish from his fish bag 26lb 9oz haul for Man of the Match and setting a higher bar for Heaviest Bag of Fish of the season to date.
Heaviest Fish of the night fell to Davey Turnbull, Darlington, with 4lb 15½oz.
On Friday night Turnbull weighed a fish of 8lb 2oz at secretary Peter Horbury's house for Heaviest Fish Out of Competition as a runner-up for the David 'Sten' Memorial Sandsend Trophy.
Total weigh-in for the week was 69 codlings, six rocklings, one billet, one whiting and a conger eel for 161lb 8oz.
1st - Brian Harland - 72 fish 105lb 14oz
2nd - Dave Perrett - 63 fish 103lb 7oz
3rd - Dave Hambley - 41 fish 66lb 5oz
4th - Col Stainthorpe - 50 fish 63lb 11oz
5th - Ryan Collinson - 35 fish 55lb 9oz
6th - Davey Turnbull - 14 fish 47lb 2oz
7th - Peter Horbury - 28 fish 43lb 3oz
8th - Jason Ebison - 25 fish 42lb 11oz
9th - Dan Middlemas - 15 fish 35lb 7oz
10th - Rob Taylor - 19 fish 30lb.