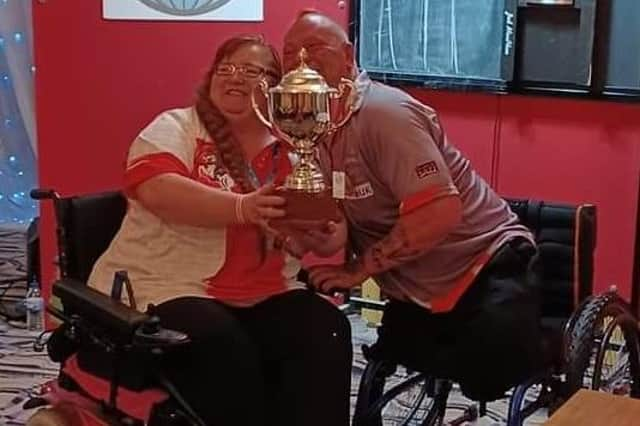 Karen Barber, left, with Snowy Dyson.
Playing in the wheelchair category, Barber lost to disability darts legend Snowy Dyson in the final.
Barber said: "I played in the wheelchair category, where I topped the group stage, then in the semis I played against Paul Akers.
"He played so well and took the first leg, I took the next two legs and that put me into the final to play against the legend of disability darts, Snowy Dyson.
"In the earlier stages I beat Snowy 2-0 which shocked me as I was honoured to play alongside him.
"He then beat me 2-0 to win his last-ever tournament as he is retiring due to health issues."