​LDW Property Services edged out by S6F College in Scarborough Netball League thriller
S6F College came out on top in a high-scoring game when they took on LDW Property Services at Raincliffe Sports Hall, the youngsters winning 32-27 in the Scarborough Ladies Netball League match.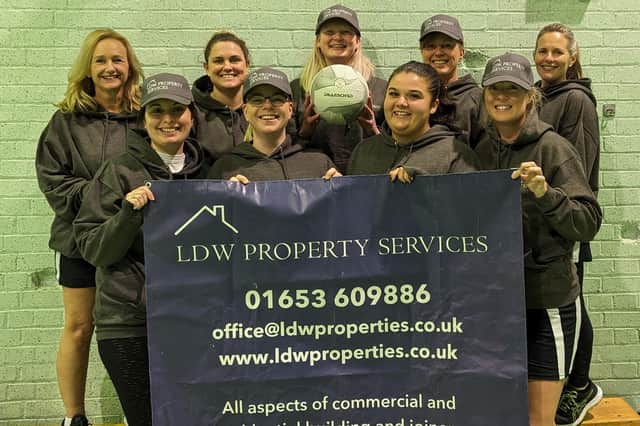 LDW won the toss and opted to take the first centre. The ball went from end to end several times, as the teams settled in their positions on court, before LDW's Helen Dukes scored the first point of the game.
Despite some excellent disruptive play and interceptions by goal defence, Bex Woodard and some snatches by Laura Thompson, playing goal keeper for the first time, S6F stormed ahead to lead 4-1.
The game was fast and furious, but with some great linking play between Lynda Rowley and goal attack, Nicole Thordarson, LDW began to pull themselves back into the game. LDW pulled the score back, so at the end of the first quarter, S6F only led 7-6.
The second quarter continued at the same fast pace. Anna Greening, playing centre for LDW, showed exceptional awareness and took control of the centre court, which allowed LDW to pull out a three-goal lead over S6F.
Mistakes were made on both sides, but some great shooting from S6F's goal attack and player's player of the match, Talia Lambert, pulled S6F back into the game. In a reverse to the end of the first quarter, LDW now led by one goal 15-14.
The third quarter was another tight affair with LDW's wing defence, Lisa Stubbings and S6F's umpire's player of the match, Jemima Clements, creating opportunities for both teams.
A foul on LDW's goal attack in the dying seconds, which Nicole converted to leave it all square at 23-23.
Fresh legs brought on by S6F in the final 10 minutes, allowed them to take control and pull out a five-point lead. LDW dug in and didn't allow the gap to creep any wider. S6F took the 32-27 win.
Greening was named as the umpire's player for the match for LDW, and Thordarson was the player's player of the match.
Both teams thanked umpires Charlotte Sixsmith and Hayley Watson.
Lee Wright, of LDW Property Services, said: "It's great to have the opportunity to sponsor local sport and I wish the team the best of luck the rest of the season."
If anyone is interested in playing netball, head over to Facebook and connect with Scarborough Netball League.