Millie Cook sparkles as Danby Ladies earn 4-0 home win against Gateshead 2s
Danby Hockey Club Ladies netted a 4-0 home win against Gateshead 2s on Saturday.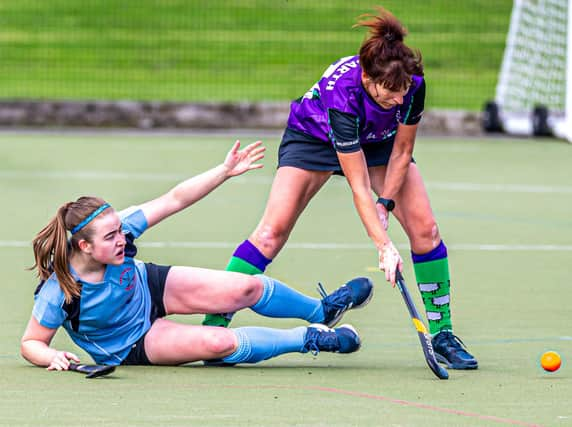 With a confident start and some excellent passing Danby were putting the pressure on the away defence.
An early short corner resulted in a Danby penalty flick Kathryn Hogarth stepped up to take it and with a powerful flick edged just wide.
Kathryn Hogarth worked tirelessly controlling the game from the centre and feeding the ball wide for Erin Hodgson to create some attacking runs down the left and with a strong cross in to Emily Dowson who netted Danby's first goal.
After the break, Pippa Middlemas and Katie Hodgson were strong in defence and passing some strong balls forward for Danby to attack.
Rosie Hogarth made a direct run towards the top of the D and with a strong strike gave Danby a second goal, quickly followed by another one from Erin Hodgson with a confident strike on goal.
Danby were finding their stride and playing extremely well as a team and with some great play from player of the match Millie Cook, who, after being denied a goal of her own, was able to find a cross to Deb Callaghan who managed to find the back of the net with Danby's fourth goal.
This week Danby are away to Newcastle Medics 2.
Whitby Ladies lost 5-1 at Newcastle 3s on Saturday.
Whitby worked hard, played some good hockey and held their own, but a strong Newcastle side scored two early goals which hit Whitby hard and left the squad feeling deflated.
After a strong half-time talk and a slight change to formation Whitby held their heads high and got stuck in to the second half.
Michele Paling joined Whitby's defence, but Newcastle had some strong strikers and were able to net a third goal.
A quick counter from Whitby saw Neve Eddon and Lisette Vincent-Jones work together to work the ball around Newcastle's goal, Vincent-Jones was able to find the back of the net which was the boost Whitby needed.
Unfortunately tired legs found Whitby on the back foot again and Newcastle continued to go and and score a further two goals.
Player of the match was given to captain and goal keeper, Kirsty Dixon, she had an amazing game and saved some very fast, hard balls. The second player of the match was awarded to Ava Jackson.
This Saturday Whitby host Newcastle Medics.