Scarborough Athletic Club runners hit top form at McCain Yorkshire Coast 10K
A total of 52 Scarborough Athletic Club members competed in the 14th Yorkshire Coast 10-kilometre Road Race on Sunday.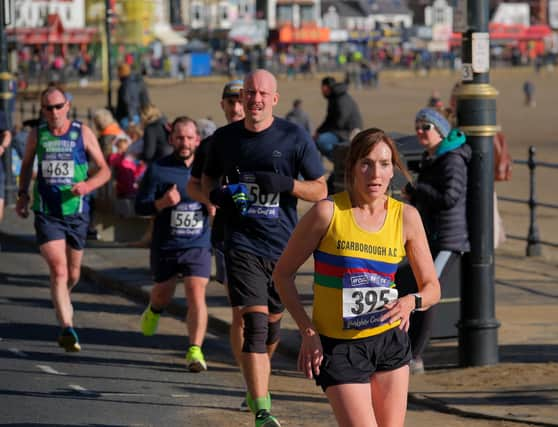 Both the Men's and the Women's race produced close finishes with club members finishing in the runner-up places, writes Mick Thompson.
Rhona Marshall who finished as the first female last year and on four other occasions was a close second of 771 after finishing in a personal best time of 38.31.
Jackson Smith led for most of the race and finished just 15 seconds behind the overall race winner in 33.49.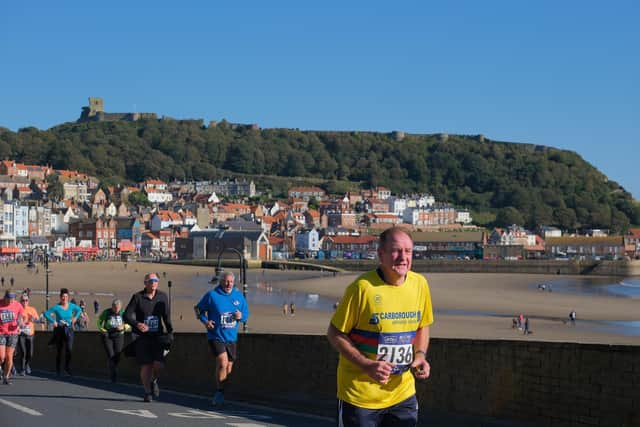 Mark Thomas followed Jackson in fourth overall and first Over-45 in a personal best time of 36.05 and was followed by Darryl Koekemore15th overall and fourth Over-40 in 36'24.
Rhona was followed by Anna Giddings 14th female with a personal best of 43.36, and headed Hester Butterworth a former race winner in 2010 who finished 27th and fifth Over-50 in 46.32.
In addition to Mark Thomas's Age Category win, Neil Scruton was first Over-75 in 46.07.
Personal bests were achieved by the overall winner, the first female and 23 club members of which seven achieved a race distance debut PB.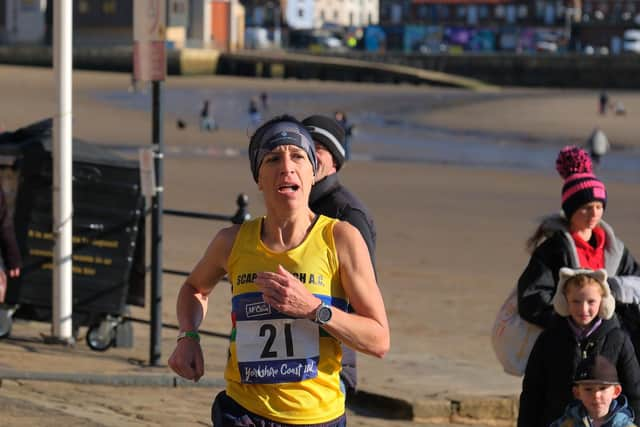 Other Scarborough Athletic Club Male Timings; J. Ward 39.40 PB, C. Waite 42.16 PB, M. Middleton 42.24, A. Padgham 42.23 PB, R. Sheader 42.37, D. Baldwin 43.40, R. Grainger 44.11 PB, L. Wood 44.19, D. Smart 45.05, S. Forbes 46.50 PB. P. Smith 47.14, P. Chapman 48.20, D. Lester 49.02 PB, A. Blackman 49.06, T. Carrington 50.05, R. Fletcher 51.37,M.Pepworth 52.05 PB, J. Marshall 52.06, M. Bates 56.08 PB, R. Hyde 56.35 PB, D. Tomlinson 58.45, A. Gosling 62.12, P. Shepherdson 62.23 PB, A. Southwick 69.40, P. Grahamslaw 72.05.
Other Female Times; S. Noble 42.37 PB, M. Fletcher 52.09 PB, L. Koekemore 56.29 PB, F. Debenham 58.05 PB, K. Smith 58.46 PB, J. Miller 58.53, C. Bilton 60.09 PB, J. Ayala 60.45, P. Elliott 61.03, L. Watson 61.21, K. Settle 61.59, F. Thirkell 63.14, J. Grinstead 64.14, E Amos 64.08, V. Parkin 63 39 PB, Hinchliffe 65.09, J. Wiles 65.09 PB, R. Dent 66.03, S. Parsons 69.29, E. Waite 74.44 PB, M. Pepworh 87.18 PB.
Four club members competed in an inaugural 5-Kilometre race over the first half route of the main 10-kilometre course.
Alfie Carr finished fourth of the Under-15 Boys in a PB time of 20.49.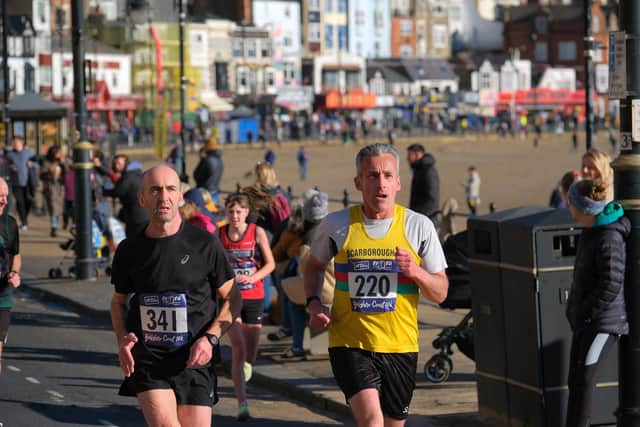 In a very competitive Under-13 race, Jacob Waite was fourth and Monty Ketllewell 11th and both achieved PBs.
Mary Slater and was recorded as 23rd female overall with a PB, but almost certainly with a 75th birthday in December would have been first in the Over-70 Age Group.
Kevin Hutchings competed in the first cross-country championships of the season, the East Lancashire event, and finished 93rd male and 10th Over-55.
Hutchings competed in the Rochdale 10-kilometre Road Race, and achieved his best time for the distance his year when clocking 51.37.