Scarborough Athletic Club's Jackson Smith homes in on second place at McCain Yorkshire Coast 10K
​Scarborough Athletic Club's rising star Jackson Smith earned second place at the McCain Yorkshire Coast 10K Road Race on Sunday morning.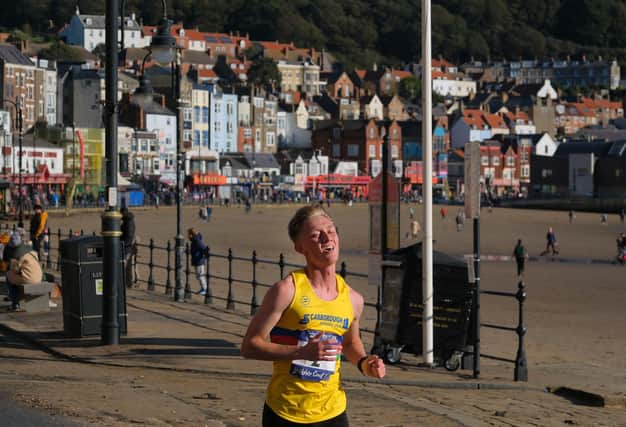 Smith clocked a time of 33 minutes 49 seconds as he finished runner-up behind Loftus & Whitby Athletic Club's Adam Theaker, who crossed the finish line 15 seconds before the Scarborough runner.
Smith's Scarborough teammate Rhona Marshall finished second female in a time of 38:27, with the first female, Claire Cooney (Lincoln Wellington Athletic Club) finishing 18 seconds clear of Marshall.
Race Directors Danny Walls and Alan Whelan said: "As Race Directors, appointed by Scarborough Athletic running Club, we thought the 14th running of the race was a great success, with everyone seeming to have had a fantastic day out.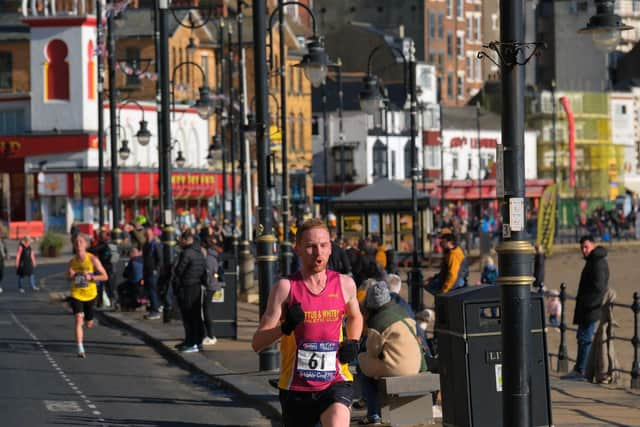 "Scarborough really shone at its best in the glorious sunny weather.
"The 10K sold out quickly again this year, and we had close to 1700 runners complete the iconic course.
"This year we introduced a 5K race to further encourage junior participation with over 100 finishers.
"It was busy, it was fun, and we'll do it again next year on October 20th."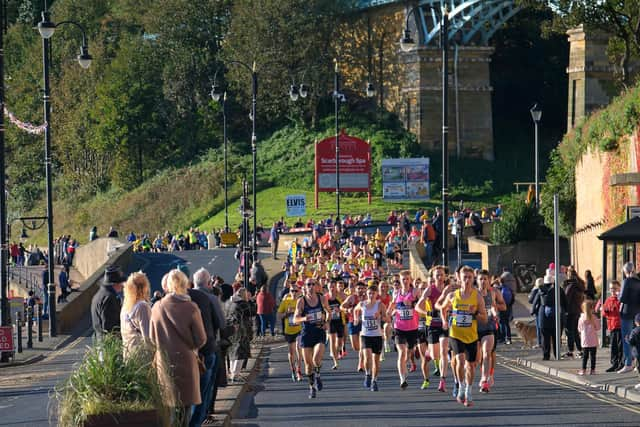 It was an emotional day for Bridlington Road Runners as Stuart Bowes was nominated by BRR members to start the event in memory of his wife Sharon Bowes.
The Race Directors added: "This year, we were delighted that Stuart Bowes, supporting St. Catherine's in memory of his wife Sharon, was able to start the 10K.
"We were happy to see Liam Critchett return this year to start the 5K race.
"And Carl Martin, supporting Andy's Man Club, was our starter for the Fun Runs.
"We were delighted to have Andy Hoff, from McCain Foods our primary sponsor, present prizes to the various winners.
"We like to promote worthy causes through the race and wish our guests all the best in their fundraising."