​Scarborough Ladies FC Under-13s and Under-15s teams hit top form in victories
Scarborough Ladies Under-13s surged to an 8-0 win at Strensall on Saturday morning in the City of York Girls Football League.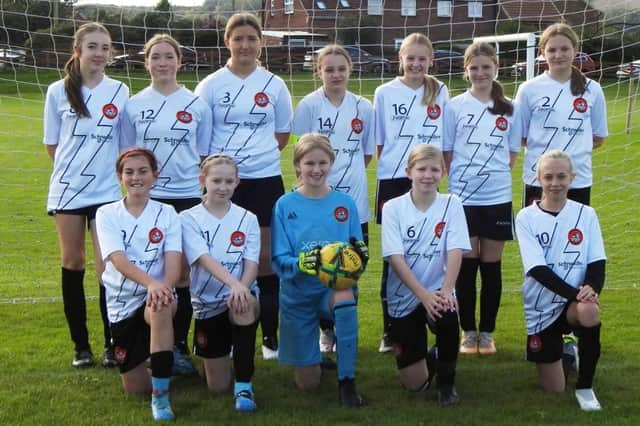 Scarborough's visit enabled the team to play their first competitive match in an 11-a-side format.
This suited the visiting team very well and they were on top throughout the match with a well organised defence giving the opposition no chances to have a shot on goal, and the battling midfield pressed and kept the home team in their own half for the first half.
The first goal arrived in the 10th minute with in-form striker Lacey O'Hara firing in from the edge of the box, this commenced a flurry of goals in quick succession for Scarborough.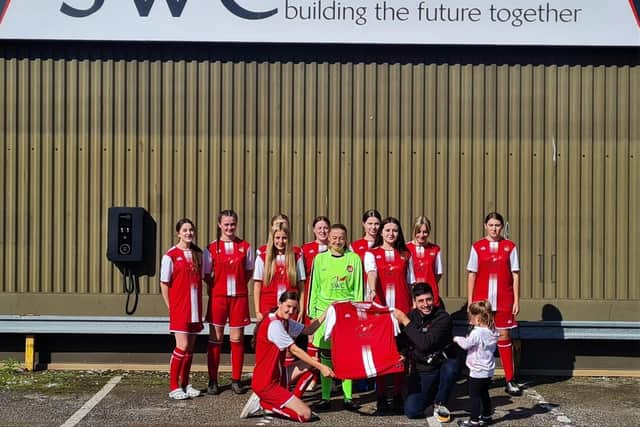 Lacey O'Hara went on to complete her hat-trick and further goals from Eva Hague, a superb strike from Chloe McArthur and a first goal for Evelyn Buckley made for a comfortable first half.
Scarborough made a few changes at half-time to give some of the girls a chance to play in unfamiliar positions and they didn't let this affect them. Boro pressed on to score another two goals coming from Sophie Overfield and Anna Donbavand to complete the win.
All the Boro girls never looked out of place playing 11-a-side for the first time and Girl of the Game was awarded to Matilda Jordan for her dominant display in midfield breaking up the play and support the defence and attack all throughout the game.
Scarborough Ladies Under-15s returned to winning ways with a comfortable 8-2 victory at home to Thirsk Falcons.
The hosts broke the deadlock in the first half with a calm finish from Gracie McLoughlin.
Brooke Southren then put Boro 2-0 up before the visitors pulled one back.
Maisie Greenhill and Rebecca Addison both struck to put Scarborough 4-1 up at the break.
Scarborough then reproduced their style of play and dominated the visitors and were rewarded when McLoughlin completed her hat-trick and further strikes from Brooke Southren and girl of the game, Lola Bayes, completed the home scoring.
Thirsk reduced the arrears by adding a second late in the game.
Scarborough Ladies Under-13 Lionesses lost 3-2 at home to Fulford in an evenly-contested match.
There were fine displays from Amelia Dickinson, who grabbed a brace, defenders Lilly Brown, Erin Hirst and Maddie Dunn.
But the girls of the game were Lola Elvdge, who really impressed in midfield, and Issy Templeman, who pulled off some outstanding saves and grew in confidence as the game went on.