Scarborough's Sarah Monteith wins English 3D Championship title
Scarborough archer Sarah Monteith took part in the recent English 3D Championships, which was hosted by Kendal Bowmen in the Lake District.
Thursday, 24th June 2021, 5:44 am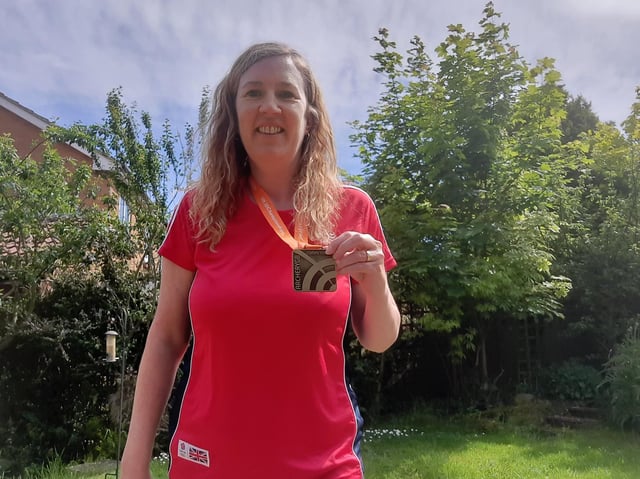 Sarah Monteith shows off her gold medal.
She managed to both win the Championships, and also gain a third qualification score towards earning a place on Team GB at the upcoming European 3D Championships, which is being held in Slovenia this August.
Monteith placed in gold medal position in the English 3D Championships, beating her nearest rival by more than 120 points.
She also qualified to take a hard-earned place on Team GB with a great score of 327 (qualification level required is 284 or above). This put her in first place overall in the rankings for female instinctive archers trying to join Team GB.
Sarah said "I'm so proud of how I've shot and the high level of scores I have achieved throughout the qualification period.
"I can't quite believe that I've been selected to represent my country, but it is what I have been working hard towards for the past year and it feels amazing that I have achieved such a big goal."
Sarah now also has her sights set on qualifying for the World 3D Championships next year that will be held in Italy in September 2022.