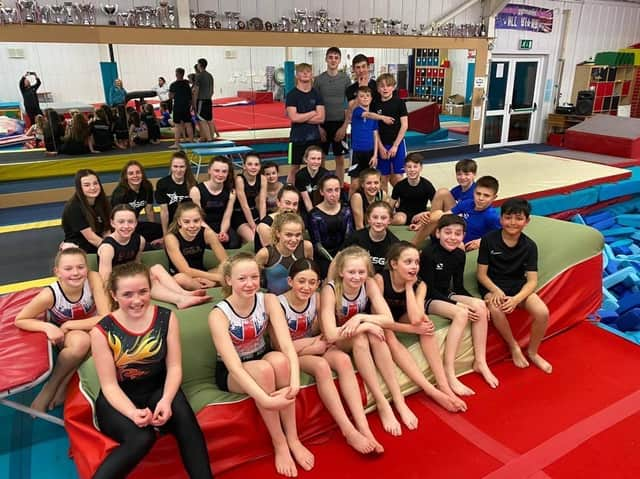 Scarborough Gymnastics Academy have been handed a funding boost
The outbreak of the virus and the consequent shutdown of businesses as of March 23 has left the sport and physical activity sector facing a period of uncertainty.
In response, on March 31 Sport England announced a £195m package to help the sport and physical activity sector through Covid-19.
Within the package is a £20m Community Emergency Fund, of National Lottery money to deliver immediate funding to those who have a role in supporting the nation to be active but are experiencing short-term financial hardship or the ceasing of operations due to the impact of coronavirus.
The grant will help Scarborough Gymnastics Academy cover fixed costs such as the rent, insurance, utility bills and maintenance costs over the coming months.
Evy Walker, one of SGA's Head coaches, said: "As a community sports club, we are understandably concerned about the future.
"We don't have large reserves of money, as any extra funds along with fundraising, are always spent on improving the facility and buying new equipment for members.
"At present finances for the coming months are stretched as our sources of income have ceased, but our regular commitments still have to be paid.
"We are trying our best to secure the future of the club.
"This grant will help towards paying our bills and maintaining the gym, so we can ensure there is still a gym here for members to return to.
"We can't wait to see all our fantastic gymnasts once the restrictions are lifted and it is safe to return to the gym.
"We are grateful to Sport England for their amazing support at this very worrying and difficult time."
Tim Hollingsworth, Sport England's chief executive, added: "As the body responsible for the growth of sport and physical activity participation, we want the vital grassroots organisations that make sport and physical activity happen in this country to not just to come through this crisis but to be in a position to thrive again in the future."