​Westway Boxing Club's rising stars on knockout form
Westway Boxing Club youngsters have been on top form across Yorkshire over the past few weeks.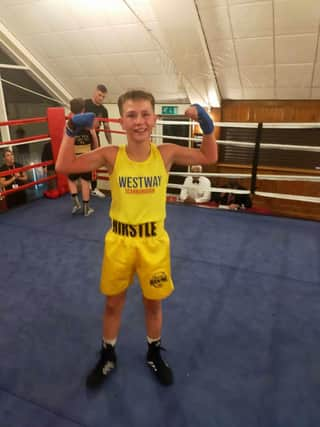 On October 11, at a Hull St Paul's skills show, 10-year-old Westway boxer Tommy Skilton took part in a 35kg bout.
Coach Ryan Ashworth said: "Tommy boxed confidently out of the southpaw stance, landing eye catching shots and showing nice footwork."
Thirteen-year-old Paul Barber had his first 40kg skills contest against an opponent from Leeds Camp Detox and put in a great performance.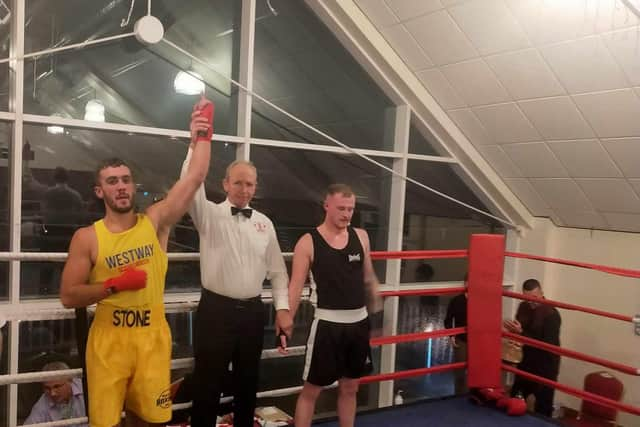 Freddie Farey, a 46kg fighter who is also 13, took part in his fifth skills contest.
Ashworth said: "He showed a great skillset, controlling range behind a nice jab. It won't be long until Freddie is taking part in scored bouts."
Two nights later Barber and Preston Hirstle headed to Leeds for the Alliance Boxing Club show.
Coach Ashworth added: "Barber boxed beautiful, controlling range and mixing it up head and body. Lots of confidence gained against a Leeds boxer in this 40kg contest."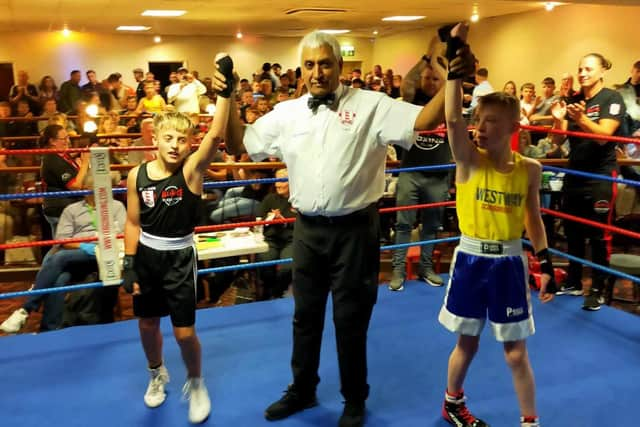 Twelve-year-old Hirstle, 45kg, got his season off to a great start with a unanimous points win on the Leeds card.
A week later Hirstle boxed out of his skin on a Brighouse show with a split decision points win.
Fellow Westway boxer, Cameron Stone, 71kg, also hit top form on the same show.
Stone, 20, claimed a unanimous points win, giving his opponent a standing count in the first round. And taking control showing some great counters and combination punching.