Whitby Hockey Club Ladies sunk by last-gasp Newcastle University 5ths goal
Whitby Hockey Club Ladies performed well despite slipping to a last-gasp 2-1 loss at Newcastle University 5ths.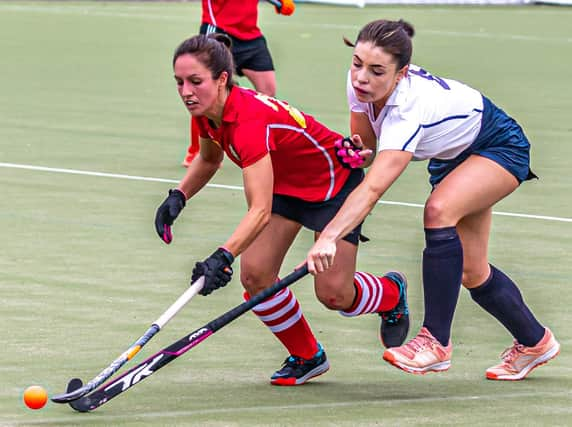 The Whitby squad of 16 were eager for their first win of the season.
The game started off well, Whitby looked good, the ladies were working well together however communication was quiet on the pitch.
Captain, and goal keeper Kirsty Dixon organised the defence very and Michelle Paling made some incredible tackles clearing the ball from Whitby's danger zone.
The game remained fast-paced, with some unlucky missed opportunities to score for Whitby, as the half-time score was 0-0.
The visitors knew the second half was going to be tough as Newcastle, who also had a strong squad of 16 were eager for their first win of the season.
Natasha Kent found herself taking a very quick hit out from the sideline, she found Lisette Vincent-Jones who was able to carry the ball and make the cross into the attacking D where Millie Storr put the ball into the back of the net.
This gave Whitby confidence and they continued to play a great game of hockey but unfortunately Newcastle made a very quick counterattack and equalised.
With the score held at 1-1 for quite some time both teams were hungry for the win. It was with huge disappointment that Newcastle University were able to score the final goal of the match - this left the final score 2-1.
Coach Marcus Coates was proud of the squad and pleased with their performance in a very close game.