Scarborough Pirates' second-half revival fails to save them from home loss to Kingswood
Scarborough Pirates slipped to a disappointing 38-22 home defeat to Kingswood Knights on Saturday, despite a spirited second-half fightback.
Thursday, 24th June 2021, 5:00 am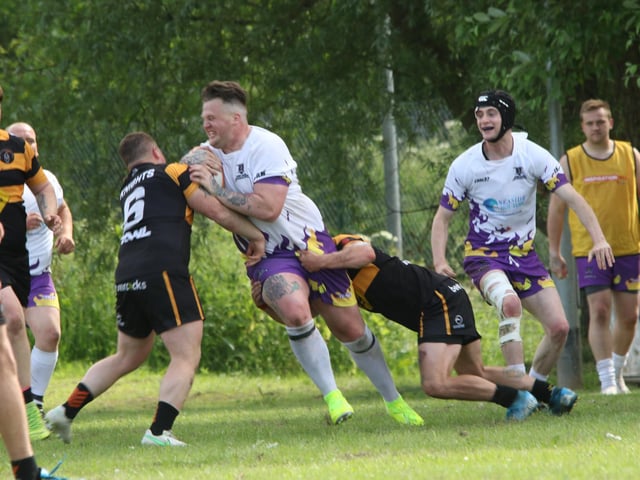 Scarborough Pirates v Kingswood PHOTOS BY TCF PHOTOGRAPHY
Zac Metcalfe's side found themselves 32-4 behind at the interval, and the captain was disappointed with the first-half performance.
Metcalfe said: "We started off too slowly in the game, but we definitely proved that we could have beaten them on Saturday.
"We had a lot of fight about us during the game but It just wasn't clicking and things weren't going the right way for us which is really frustrating.
Scarborough Pirates v Kingswood PHOTOS BY TCF PHOTOGRAPHY
"If the game had gone on for another 10 minutes, then we'd have got the victory, but unfortunately that's not the way the game goes."
The second-half started in perfect fashion for the home side, who crossed over for two well-deserved tries.
But the visitors ensured that they would leave the Yorkshire Coast with the points as they scored another try.
Metcalfe expressed his delight at the second-half performance and is keen for his players to continue this into their next game.
"We had one try disallowed and another poor decision cost us with another one, so we were very close in the second-half.
"It was always going to be hard for us to maintain a good level of form after we've had some time off."
The Pirates are on their travels this weekend when they play against Lambwath.
Metcalfe added: "We have to carry over that second-half performance into Saturday's game and there's no reason why we can't come away with a victory.
"We just have to be able to find that fight in us and take it out onto the field."