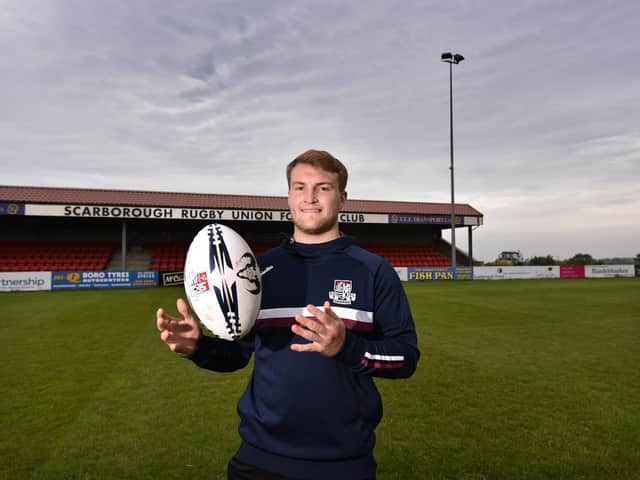 READY TO RETURN: Scarborough RUFC captain Drew Govier
Head coach Matty Jones has been leading the sessions and Govier admits that it's great to be back at the club.
Govier said: "It's great to be back and we've all missed being at the club.
"There's been about 20-30 lads down at training and it's been all about getting our fitness levels back up.
"We've got a few new faces coming as well which has been really good for the side."
The new season may be a few months away for Govier and his side but the opportunity to play some competitive fixtures is something that he is keen to do.
"We've got a couple lined up but nothing is set in stone at the moment," he added.
"There have been a few conversations with other clubs about games but we are just looking to keep training and working on skills for the season.
"The lads have really bought into the sessions and have been keen to get going which is always great.
"We've been focusing on set plays that Matty [Jones] wants to play which is really exciting."
The thought of a full crowd at Silver Royd is the perfect motivation for Govier and his side and they continue to work hard in training sessions at the club.
"It would definitely be the icing on the cake if we were able to play in front of a crowd soon," he added.
"It would be a massive reward for the boys and would be the perfect reward for all their hard work and dedication."