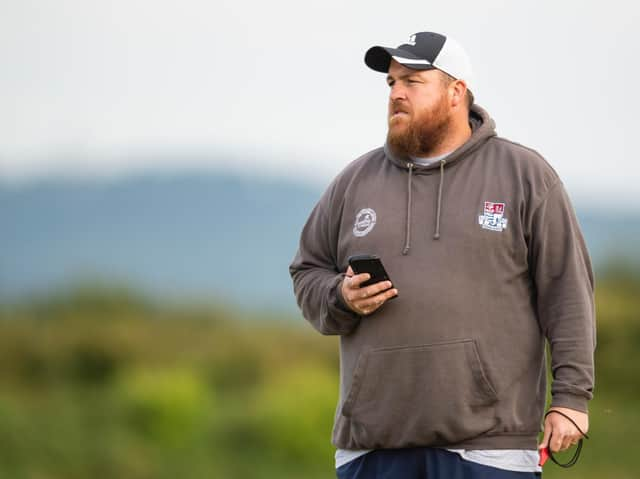 Scarborough RUFC head coach Matty Jones will have to wait until January 2021 at the earliest to get into action. Picture: Will Palmer
Following the government's recent announcement, the RFU acted quickly to announce that no rugby would be played until January 2021 at the earliest and Jones believes that they must find the right balance between keeping the players engaged and giving them time off.
"We've been managing the situation throughout and the hope was that we would get some rugby in before Christmas," Jones told The Scarborough News.
"As a club we have to be open and honest about what players want to do and ensure that we get the perfect balance so that players continue to stay focused.
"Clubs won't be able to survive without rugby and I'm sure that players will find it difficult if they have had a season out to return next year."
Jones' current crop of players are gutted about the recent announcement but when asked about a change in training plans the former skipper insists that players are keen to increase sessions.
He added: "We've decided to add a Saturday session in, once or twice a month, as well as our two midweek slots for those who might have missed out due to work commitments.
"We are trying to ensure that training is as fun and competitive as possible so that guys are getting the drive and fitness benefits out of the sessions.
"Fingers crossed we will be able to arrange some potential friendlies in the future so that the guys have something to work towards."
Jones is grateful for the facilities on offer at Silver Royd and believes that his side are in a good position to remain active.
"It'll be extremely difficult without competitive rugby at Silver Royd but we are blessed to have some amazing facilities that we can use to keep fit," added the Scarborough coach.